Scandal Season 5, Episode 18
"Till Death Do Us Part"
Posted by Kim
This week on Scandal, we take a brief intermission from all this Election Drama to finally get to the root of Jake and Rowan's plans. It is, to say the least, a DOOZY. Plus, we FINALLY get a deep dive into Jake Ballard and his past. To the gifs!
We open with a kid playing with his little army men listening to his parents having a violent argument. 
OMG FINALLY WE ARE GETTING JAKE'S ORIGIN STORY. 
"I've decided you are going to eat something today." Liv is holed-up in her childhood bedroom post-murdering Andrew. She is not doing well, naturally.
"You're going to want to do something with your hair. Have you looked in the mirror recently? It's not pretty." EXCUSE YOU JAKE.
"The only thing you should feel bad about is that you didn't do it sooner." I mean, Jake's not wrong.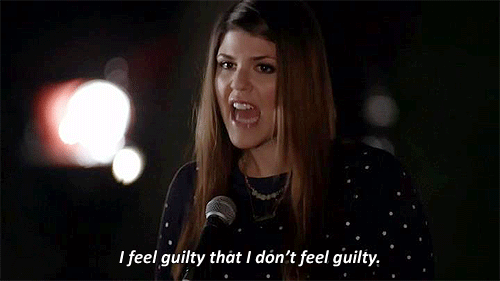 "She promised to do something with her hair, so we're making progress." I love how Jake and Rowan discuss Olivia like she isn't even there.
THIS IS SUCH A WEIRD FAMILY. Like Rowan treats Jake like he's his ACTUAL son and yet his son and daughter have had all the sex.
I have to take a moment to appreciate that teen Olivia loved Dead Poets Society.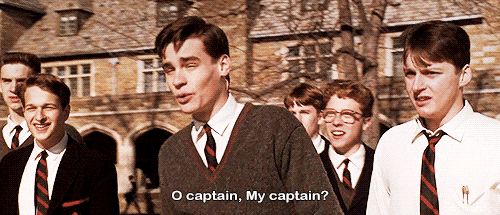 "We've moved up Jake and Vanessa's wedding." The Monica in me is like there is NO WAY you can move up a wedding that easily, especially one this high-profile, but OKAY Rowan. I'm sure B613 can call the caterer and let them know the change in plans.
"I know he'd love for you to be there." Liv's FACE. Jake's wedding is the last place she wants to be.
"For a screw-up, you are very bright." Jake and Rowan's first meeting! And Jake is a troublemaker with a temper!
"This says Jake Ballard on it. My name's Pete Harris." MOM HOW MANY LIES HAVE I BEEN LIVING?
"I signed up to be a navy man not play make-believe with some black ops psychopaths." Jake has Rowan's number RIGHT AWAY, bless him.
"You're just a loser with an anger problem." 
"Option B makes you MY bitch." Rowan's whole life is about making people his bitches.
"I can turn you into somebody. A real soldier with a real future." 
"What's it going to be? Pete Harris or Jake Ballard? Their bitch or mine?" I'll take option C. NO ONE'S BITCH.
"Were you followed?" "No, they are buying the entire act." Olivia is PLAYING THEM and I am ALIVE.
"She is pretty basic." I love Quinn's solidarity in hating Vanessa.
"Why does Vanessa want such a big wedding? It's not like it's going to make Edison President." OR IS IT?
"What's his weakness?" "Me." 
"Liv…talk to me."  Olivia conveniently has a "meltdown" before Jake and Vanessa's engagement party and Jake plays RIGHT INTO IT.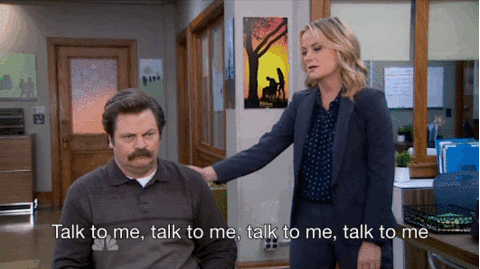 LIV'S TRIUMPH FACE WHEN HE DITCHES VANESSA TO TALK TO HER. 
"This is our wedding!" "And this is a friend!" FINALLY Vanessa sees the giant elephant in the room regarding Jake and Olivia and she calls him on it. "I don't know if moving up the wedding was a good idea…"
"You made a commitment, now you will follow through." Rowan will NOT allow Jake to get cold feet.
"Shut your mouth, Charlie." YOUNG CHARLIE YOUNG CHARLIE! Rowan lays into Jake about his birth father and it's HORRIBLE. "Is that the kind of dad you want?" YIKES.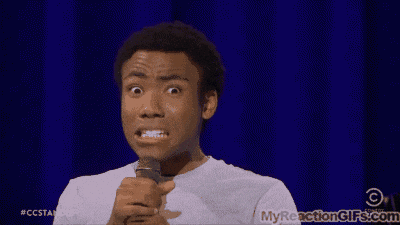 "Nobody takes command, son." Everybody take a drink!