Posted by Kim, Maggie, and Kelsey
Maggie: Guys, remember what a train wreck Jojo's hometown was last season? Do we usually see more of the family during the season or did Ben's parents just not have a lot going on?
Kim: We'll see JoJo's family in the finale. That will be it. Okay the Hometown dates are USUALLY where we will see the next Bachelor emerge. So keep your eyes peeled, ladies.
HOMETOWN ONE: CHASE
Maggie: Okay, they seem cute, right?? That was a cute greeting, I didn't think they had that much there.
Kim: Chase has been the ultimate dark horse this season. I had NO feelings about him like 2 episodes ago and now I am declaring him too pure for this show.
Maggie: I officially feel a little bad for referring to him as Jordan Light for so long, you guys.
Kelsey: Chase calling his family a "broken home" made me want to vomit. Is that his sob story?
Oh god, he's making into a sob story. Jesus. Ok is it bad that I just want him to get the fuck over it?
Maggie: Listen. Colin's parents got divorced like 18, 19 years ago. And we talk about it every single time we see his mom. I'm not exaggerating, it always comes up somehow. So even though my parents are still married, the Chase situation all felt very normal to me and not over the top. But. Yeah, I guess that was his sob story??? DON'T MAKE ME SAY BAD THINGS ABOUT CHASE, KELSEY.
Kim: REMEMBER HOW WE WERE ALL AMBIVALENT TOWARDS HIM TWO EPISODES AGO?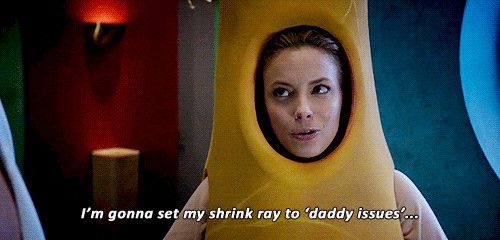 Maggie: Oh this is hella awkward though, has Chase ever asked his dad why the first marriage didn't work out off camera??
Kelsey: So did Chase not see his dad for like years before that? I would NEVER put a new partner through that.Also, if I put this in my situation, there was a long time I didn't talk to my mom. If I met someone during that time, I would not ask her opinion of that person, because we weren't close. It feels like this situation is either a stretch or ABC forced them into it and it was fucking weird.
Kim: AWKWARD FAMILY THERAPY BY THE BACHELORETTE. (I'm SURE he has, this was a blatant set-up. CHASE IS LEARNING TO LOVE AGAIN.)
Maggie: Actually altogether, that was a great visit with Chase's dad, right???
Kim: It WAS. Chase is SLAYING this so far.
Maggie: Chase's mom is SO HAPPY, you guys.
Kelsey: Chase's mom is just laying out facts about JoJo. Great laugh. Loves dogs. Hates fish.
Kim: All very important things in a daughter-in-law.
Maggie: Text from Kim: This is the bachelor edit.
Kim: I AM NOT WRONG.
Maggie: God I love this conversation between Chase's mom and Jojo. I can't even process all of this.
Kim: She is PRECIOUS. God, I am watching this whole date like I've never watched this show before. I am getting sucked in.
Maggie: CHASE AND HIS SISTER ARE SO CUTE, OMG AARGH
Kim: HE IS NAILING THIS.
Maggie: Side note, at this point it feels like it was ten years ago that Robby said I love you to JoJo AND CHASE IS TAKING IT SO SERIOUSLY. FUCK ROBBY.
Kim: Honestly, I keep forgetting Robby is here.
Maggie: STOP IT SANDY I'M GOING TO CRY JFC
Kim: YEP. SHE LOVES HER SON SO MUCH AND SHE JUST WANTS HIM TO BE OPEN TO LOVE HELP ME. (Maggie it's SO FIC!Louis and Jay isn't it???)
Maggie: Ohhhhhhhhhhh it IS.
Maggie: CHASE CRIED THE WALLS ARE DOWNNNNNNNNNNNN
Kim: SINGLE TEAR I AM ON FIRE.
Maggie: Can I just say, I really prefer the I'm falling in love with you over I love you for this show?? It's so much more believable.
Kim: I hear you. However, I just feel like the way Chase dropped the L-Bomb was the most believable so far. It's the whispered confession while they are wrapped up together right before she's about to leave. (Can you tell I just finished my Outlander recap?) It's not showy. It felt REAL. I made dolphin noises you guys.
Maggie: If you DIDN'T make dolphin noises, you're dead inside. Sorry not sorry.
HOMETOWN TWO: JORDAN
Kelsey: I love JoJo's reaction to these deer. Adorable.
Maggie: That really is a lot of fucking deer, okay?
Kim: JoJo and the way she reacts to animals though. It's like she's a damn Disney Princess.
Kelsey: Chase set the bar really high and so this high school visit just seems like ugh I'M SORRY JORDAN ILY.
Kim: It SCREAMS "I peaked in high school" and that is just NOT attractive.
Maggie: I…can't disagree. My fave is problematic.
Kelsey: Whoa JoJo kissing Jordan against the desk, ok. Now agains the boooookssss.
Kim: Kissing AGAINST things is his signature move. It's a good one.
Maggie: Okay it was getting pretty steamy with the library makeout and then the "I can't wait for you to meet my family" like, bro YOU'RE MAKING OUT RN.
Kelsey: Is Jordan not having a high school sweetheart his sob story? Nope, back to the Aaron Rodgers sob story.
Maggie: This convo is what the entire season has been building to.
Kim: The Faux-casual "Oh is that your brother?" IS TOO MUCH. The whole thing gives me the willies. It's so NOT GENUINE.
Maggie: Wait, we're NOT having the convo???
Kim: HE'S TOO UNCOMFORTABLE TO TALK ABOUT THE (FAKE) RIFT WITH HIS BROTHER.
Kelsey: Do they all have the same haircut?
Maggie: THEY DO.
Kim: Jordan's is the swoopiest.