Maggie: First things first, we've seen Derek's twitter cover photo and he might be the Liam of the house, you guys.
Kim: I found myself being completely charmed by Derek's social media WHICH CONFUSED ME. THIS IS ALL SAGE'S FAULT. And yes, I feel like Liam would appreciate the cover photo.
Maggie: Okay, I have wine, let's gooooooooo.
Kim: I don't have wine but I have an adrenaline rush from an Indigo Girls concert in the rain, so I am ready.
Maggie: In Buenos Aires and JoJo grabs a Starbucks. JoJo is me.
Kim: LISTEN. I am super disappointed that they didn't orchestrate a massive song and dance number for JoJo's arrival a la Evita. "HELLO, BUENOS AIRES! Get this, just look at me dressed up, somewhere to go…we'll put on a show!" IT'S ALL RIGHT THERE SHE EVEN SAYS THEY ARE GONNA PUT ON A SHOW. (Also, I hope you're ready for all the Evita references, cause they are coming.)
Maggie: IS SHE COUNTING ROBBY AS ONE OF THE LAST TWO GUYS WHO SAID I LOVE YOU?
Kim: I think she's counting Ben and Tabloid Chad as the last two guys.
Maggie: THAT'S NOT GOOD FOR ROBBY.
Kim: Yeah basically it's like his "I love you" isn't even on her radar. ALSO was there not enough good stuff in this episode that we had to have our fake as fuck mini-therapy session with Chris? Or are we fulfilling a contractual obligation? All I am saying is there are two guys who get ZERO camera time during the group date because of this.
Maggie: Alex doesn't even MATTER till 9:45 but we're getting ahead of ourselves.
Maggie: Luke's wardrobe is REALLY playing up the war veteran angle, am I just really noticing now that I don't like him??
Kim: *chinhands*
Maggie: Honestly the travel and luxury accommodations and finding a mean girl clique with a few other contestants are the real reasons to do this show.
Kim: Seriously. It's like…if I did this show, I would want to go to RIGHT before the hometowns because you get some free trips to exotic destinations AND you don't have to bring your family into this shit show AND you don't have to deal with the fantasy suite AND you likely get an invite to do Bachelor in Paradise which is ANOTHER free vacay. It's a win-win situation.
Kim: Wells FINALLY gets a one on one. The date card is…blatant in its demands (KISS ME YOU DUMMY or something like that) and of COURSE all the guys pounce on it. They ALWAYS need someone to pick on.
Maggie: Didn't Kelsey just ask this last week? Wells is the only guy who hasn't kissed JoJo.
Kim: On one hand, I have respect for Wells wanting to play the long game/play it like it's real life but on the other hand, you are on The Bachelorette, you weenie, PUCKER UP.
Maggie: "Are you guys gonna kiss today?" SHUT UP LUKE. (Man, when I turn on someone, I really commit.)
Kim: I am LIVING for JoJo's response when all the guys are sitting there talking about the giant elephant in the room. "That's funny, isn't it?" I think half the guys in the room missed how that comment was DRIPPING with sarcasm. Like EVERYONE MIND YOUR OWN BEESWAX AND FOCUS ON YOUR OWN RELATIONSHIP.
Maggie: I think I was too busy typing SHUT UP LUKE to take in her response.
Kim: TEAMWORK.
Maggie: Ew, James Taylor knows more about kissing than you, Wells. Come on.
Maggie: No offense, art, but this date is my nightmare.
Kim: True story, I've seen Fuerza Bruta. They have a residency in NYC and a friend scored me free tickets. It was pretty wild and I highly recommend going after a few margaritas. Also, this show is a WHORE for reality TV promo as Top Model did a photoshoot with that pool. (Also that's the second time I've referenced Top Model in these posts. Hmmmm.)
Maggie: I have no memory of that. Sorry, I am a bad fan.
Kim: It's okay, you know I am a freak.
Maggie: I am used to being the freak!
Maggie: HOW IS ANY OF THIS CONDUCIVE TO KISSING THIS ISN'T HIS FAULT.
Kim: OH MY GOD WHEN HE MOVES IN TO GO FOR IT BUT GETS THE CHEEK AND THEN THEY HAVE AN AWKWARD HIGH FIVE I LITERALLY WANT TO DIE.
Maggie: Is it possible to cringe so hard that you actually die?
Kim: I don't know but this date is sure trying to test that theory.
Maggie: Oh wait that was the mean girl clique members discussing whether or not they'd see Wells again, right? Alex, Chase, Robby, Jordan? Sorry about the intervention, Derek.
Kim: Honestly the mean girl clique is my favorite thing to come out of this season. Also where IS Derek? Do you think that they told Derek and James Taylor that they couldn't sit with them?
Maggie: I don't even like Wells and I'm so embarrassed for him. This kissing stuff is all so middle school.
Kim: And here's the deal. JoJo is a strong and independent woman. At this point, if she wanted to kiss Wells, she would have taken matters into her own hands. But she DOESN'T really want to kiss him and so we're left with this awkward mating ritual cause she's not going to TURN DOWN some kissing so just put us ALL out of our misery, okay?
Maggie: "The journey just started for me!" Okay so Wells is going home tonight.
Kim: *Insert OH HONEY gif here*
Kim: Plot Twist! The two-on-one date is Derek and CHASE. Has Chase SAID anything in the past 2 episodes?
Maggie: "May the best connection continue." DEREK MAKES ME VOMIT YOU GUYS.
Kim: He just KEEPS revealing himself to be an Uber-Nerd but he's probably an Uber-Nerd in the way that Gate-Keeping Classic Doctor Who Fans are.
Maggie: YES! Not like an adorable Uber-Nerd that you would root for.
Kim: Like Liam. AND WE'VE COME FULL CIRCLE.
Maggie: Part of me thought it would be Alex v. Derek, like Alex knocks out the dude he hates again but it's good for Chase to have some screen time before he leaves.
Kim: I would have DIED if they had put the Smol through another 2 on 1 date.
Maggie: Okay, DEREK, I can't hate on the clique because Alex touched Chase's arm in sympathy when the names were read. Bros.
Kim: Back to the awkward date. JoJo is NOT feeling him. Wells gets the sweats when she starts asking about his last relationship. Or maybe because there's no central air. But that didn't seem to be bothering him BEFORE. Anyway. He's doomed.
Maggie: Yeah, you can't keep Wells because you feel bad for him and that's kind of what it would be like.
Kim: I've said it before: Wells seems like a perfectly nice young man but he's not for JoJo and she KNOWS it (She clearly goes for obvious confidence and Wells just doesn't have that). So she turns on the crocodile tears and sends him home to his acapella group.
Maggie: I am living for all the guys going NOOOOOOOOOOOOO when they realize Wells is gone.
Kim: I am living for ANYTHING the clique does.
Maggie: She left the haunted AC-less mansion to go watch more art alone? Jojo is not me.
Kim: Was this supposed to be the rest of their date had she given him the rose? I am LIVING for her crying in the fake rain. If you don't think I immediately went to the Tenth Doctor crying in the rain gif, then you don't know me at ALL.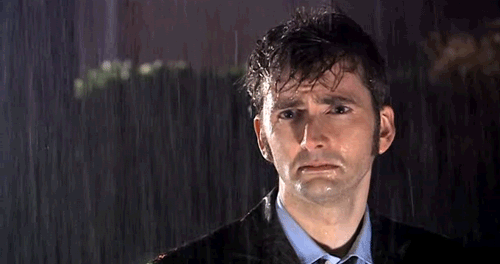 Kim:  As we head into the group date, I can't help but wonder what stroke Robby swam in his "competitive" career. I don't care ENOUGH to try to look it up though. He just doesn't look like a swimmer to me. And I should know because I've been watching the swim trials all week.
Maggie: "Just look at these guys, they're perfec!t" is the most I've ever liked James Taylor.
Kim: My notes for this whole section just say "I bet Maggie is DYING" over James Taylor's insecurity regarding Jordan and Luke.
Maggie: Okay but shut up, James Taylor, if they smell insecurity on you, they'll target you after Derek goes home (hopefully sooooooooon).
Kim: The Smol can SMELL insecurity, it's only a matter of time.
Maggie: James Taylor and I really on the same page tonight, neither of us think he's sexy.
Kim: The whole "Hi! Am I here?" thing was really pathetic.
Maggie: No, James Taylor, but the thing about Luke is Jojo is attracted to him but there's nothing else there, it's like what Ali warned her against in the first episode.
Kim: Seriously JoJo is BLINDED by her lust for Luke. Their WHOLE conversation was her flipping and twirling her hair and her whole face was like "SHUT UP AND KISS ME" and she was clearly half listening to him blathering on but was really just like "CAN WE MAKE OUT". I'm honestly surprised she didn't mount him before Luke got the message that he should just STFU.