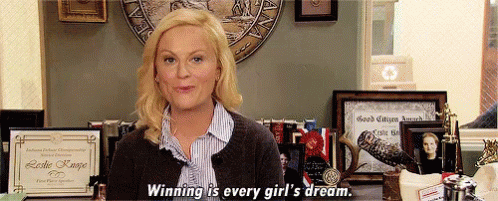 After a week-long battle in the Feelie Fandom Arena, these ten have emerged victorious. Some races were runaway victories, some were nail-biters that came down to the final day of voting. What they all have in common is that they were chosen by you, with minimal shilling from us. (Hey, it's our site and we're allowed to have faves!) My favorite thing about the Feelies is that it's almost like taking the pulse of the readership of this website. What are you guys passionate about? What shows give you the feels on a regular basis and how can we cover them? (Good news, I think we've FINALLY cracked how we want to do Jane the Virgin recaps, thanks to a brilliant idea from Maggie.) These are YOUR winners and we are so proud of all of them. Feeling Awards all around! –Kim
Best Comedy: Jane the Virgin
Nominees: Broad City, Brooklyn Nine-Nine, Crazy Ex-Girlfriend, Unbreakable Kimmy Schmidt, Veep
For the second year in the row, you guys have voted The CW staple your favorite TV comedy!
And that's how it's classified for awards consideration, but Jane The Virgin makes us misty as often as it makes us laugh. And it can serve both purposes equally, because JTV never forgets where it keeps its heart.
Season two ran on the nimble ensemble and creative storytelling that defined this show in the first place, but doubled-down on the intricate machinations of its airtight plotting. The year began with the resolution of Sin Rostro's abduction of newborn Mateo and ended with an ill-fated wedding (complete with musical number!); dozens of reveals and reversals happened in between. The whole production rallied around the show's experiments with pastiche, and everyone from the actors to the directors to the writers to the graphics people deserve credit for using homage to everything from silent movies and Shondaland to actually drive story forward, not just to wink at the audience.
It's a rare series that can balance character and plot so well, especially when the audience is expecting an average of 2.5 gasps per episode. The personalities who occupy Jane's world are too strong to be swallowed by their own drama, and that makes for one satisfying viewing experience. Also, any show that casts Britney Spears in such a positive light has my loyalty forever. –Sage
Best Actress in a Comedy: Gina Rodriguez, Jane the Virgin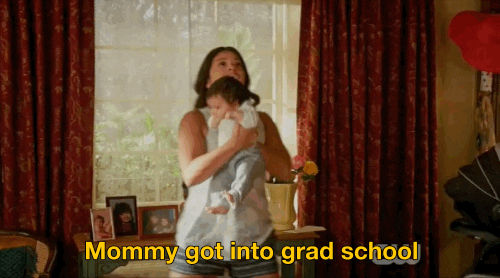 Nominees: Rachel Bloom as Rebecca Bunch, Crazy Ex-Girlfriend; Ilana Glazer as Ilana Wexler, Broad City; Abbi Jacobson as Abbi Abrams, Broad City; Ellie Kemper as Kimmy Schmidt, Unbreakable Kimmy Schmidt; Julia Louis-Dreyfus as Selina Meyer, Veep
Just like her show, IRL angel Gina Rodriguez is also a two-peat Feelies winner!
I touched above on how Jane the Virgin's twisty telenovela plot stays grounded in character, and the show's leading lady is truly its center. It's easy to forget what a relative newcomer Gina was when she got the part. An actor who doesn't have her natural confidence (in herself and in the show) would never be able to anchor this series. Think about it: While Rogelio deals with his career nemesis making moves on his ex; Michael chases down a murderous drug dealer who's also a master of disguise; and Petra has her identity stolen by her long-lost evil twin; Jane struggles with finding an adviser, carving out a childcare schedule with Rafael, and hovering at the perfect level of drunkenness at her bachelorette party. Jane should exist on a different plane than the shenanigans that surround her, but Gina plays her so genuinely and with such warmth that her even her adviser struggle carries the same weight as the Sin Rostro mystery. We care about Jane because Gina does. Now PLEASE, can she finally get some? –Sage
Best Actor in a Comedy: Santino Fontana, Crazy Ex-Girlfriend
Nominees: Tituss Burgess as Titus Andromedon, Unbreakable Kimmy Schmidt; Billy Eichner as Billy Epstein, Difficult People; Vincent Rodriguez III as Josh Chan, Crazy Ex-Girlfriend; Andy Samberg as Jake Peralta, Brooklyn 99. 
For most of the week, Best Actor in a Comedy was a horse race between Tituss Burgess and Andy Samberg. But in the last 36 hours of voting, it was like Santino Fontana decided he could win a Feelie if he wanted to. Thus, in the most Greg Serrano way possible, Santino Fontana is your Best Actor in a Comedy. AND WE'RE NOT EVEN SETTLING FOR HIM.
Listen, Greg Serrano won my heart from the moment he said that Rebecca was his type because she was ignoring him. Emotionally constipated guys may be horrible IRL but MAN do I love them on television. Like Pacey Witter, Chandler Bing, and Jeff Winger before him, Greg wears his sarcasm and his humor like a suit of armor protecting a deep insecurity that he's never gonna be good enough for himself or for anyone else. (I KNOW I am going to get shit for comparing Greg to Pacey and Chandler, but Rachel Bloom HERSELF compared Greg to Fitzwilliam Darcy, who is the grandfather of ALL of those characters, okay? Deal with it. #TeamGreg) Greg's default mode is to lash out with a scathing comment aiming to hurt before someone else can hurt him. He calls people out on their shit but shuts down when it's turned back on him because no one is telling him something he doesn't know already. He hates his life but has no idea how to get out of it because he has obligations. He self-sabotages because he expects things to end ANYWAY. But he's also the guy who will show up with a bottle of whiskey on Thanksgiving, a guy who will take care of his ailing father, and a guy who will show up when you're in the hospital. Under all that sarcasm and self-loathing, he's a big old softie. I feel Greg on a fundamental level, you guys.
The thing is a character like Greg would absolutely not work without the delightfully wry performance that Santino gives. He delivers all of those one-liners with a twinkle in his eye and that smirk and you're just like…YES. Of COURSE you are this guy. (Don't even get me started on the glass-shattering moment that I had when I realized his delivery is VERY Joel McHale-esque because I can't unhear it and I just wanted to pass that along to all of you people.) And then there's that singing voice. I bless the casting team of Crazy Ex-Girlfriend for filling their ensemble with musical theatre actors because Santino just knows hows to emote through song. If I wasn't already thoroughly in Santino's corner, I definitely was after his Billy Joel inspired number "What'll It Be." Damn, son.
I would be remiss if I left out the "Three days of you and me ruining each other" moment because both Sage and I literally screamed at that. He has the ability to go from sarcastic goofball to throw me up against the wall and have your way with me and THAT, my friends, is a gift. Someone's got a nomination for Most Handsome Young Man coming his way to go with his shiny new Feelie is all I'm saying. –Kim