Welcome, Rose Lovers! As our resident Bachelorette newbie Maggie is on vacation (WE MISS YOU MARSHMALLOW!) this week, our friend and psuedo-Newbie Kelsey will be filling in for the thrilling conclusion of Monday's episode! Previously on The Bachelorette, Evan got a rose and nobody knows why. Everyone hates Chian and Evan ran crying to Chris Harrison about it. Let's get to it!
Kelsey: Chian's apology. "We've settled things."
Kim: AKA "I'm not at all sorry and I make good television, so the producers aren't kicking me off the show just yet.

Kelsey: Of course Wells is the voice of reason. I forgot he was here.
Kim: That's because he doesn't have his a capella group with him. WEENIE.
Kelsey: I do think Chian's a time bomb.
Kim: Oh, most definitely he is. Now it's just a matter of whether or not the producers will push him to his breaking point for ratings.
Kelsey: Of course Chian greets her at the door.
Kim: Wow, it's almost like one of the producers made sure that would happen.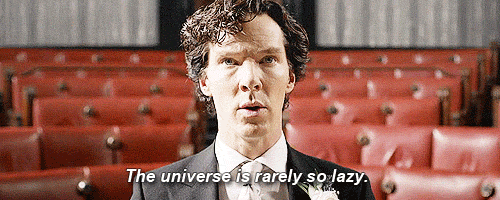 Kelsey: I think every season there's a week where they cancel the cocktail party and have a pool party instead. It's always a shit show. Someone is always too drunk.
Kim: My favorite thing is how they always present the pool party as if it were a spontaneous decision instead of something meticulously planned.
Kelsey: Ok the guy cannonballs with a suit, but then keeps wearing the suit?
Kim: Barney Stinson would have a HEART ATTACK.
Kelsey: Of course the promos make it seem like Evan is bleeding from a fight.
Kim: How this franchise manipulates the viewers 101. JUST ONCE I would love for something that they TEASE to actually HAPPEN.
Kelsey: Whoa Jordan and JoJo moment. He's totally going to at least hometowns.
Kim: No, my friend. This one's going to the FINALS.
Kelsey: "I'm not sure Jordan is into me the way I'm into him" Okaaaaaaaay, JoJo. Get the fuck out.
Kim: She's trying to manufacture SOME modicum of suspense with this relationship. Or she genuinely IS questioning it because she's THAT into him.
Kelsey: I do enjoy how much more casual and laid back people are during the pool parties.
Kim: They are lulled into a more relaxed existence and forget they are on a reality show. That's when the fireworks happen. Or should.
Kelsey: I'm glad JoJo is addressing Chian being so disrespectful during the group date. I do agree. But seriously, I don't know what JoJo likes about Evan because he's back to feeling like a weird uncle in my mind.
Kim: Look, the problem with Chian is that he has ZERO filter for his inner monologue. You can't TELL ME that at LEAST half the guys on that group date felt the same thing about Evan getting the rose. But they all kept their mouths shut. And agreed, gotta love that JoJo is taking no shit from him.
Kelsey: Chian watching Jojo kiss Derek feeling fucking weird. It's weird how he's trying to listen in on EVERYONE'S conversation. Get out.
Kim: CREEPER.
Kelsey: Chad pulling Derek aside and it is fucking heated. I'm not even sure who Derek is, but I'm a bit scared he's going to get the shit beat out of him.
Kim: I've been saying from the beginning that Derek has a bit of John Krasinski face. So imagine my delight when I was scrolling through the Twitter tag during the episode and saw people saying "JIM FROM THE OFFICE IS ABOUT TO GET HIS ASS KICKED."
Kelsey: I actually have some respect for Derek coming out of that, but WHAT THE FUCK ON CHIAN CALLING DEREK OUT ON WATCHING THE SHOW?! Chian can't watch it because he works? Like, I'm sorry, this doesn't air Mondays at 10 AM. It's not the Price is Right.
Kim: Excuse me, Kelsey, but TPIR airs at 11 AM. Let's Make a Deal airs at 10 AM. I know this because I am unemployed.
Kelsey: Ben (Kelsey's fella): "Chad's tie is a going home tie. Skinny knot, wide collar. Bro, up your tie game."
Kim: This interests me greatly. I am going to need a full-on analysis of everyone's tie from now on, Ben.
Kelsey: " Did you only bring one white shirt, Chad?" Ben disapproves of Chian's look, to say the least.
Kim: Everything looks weird on him because he's TOO LARGE.
Kelsey: Wait. Who is James F? I've never seen him before.
Kim: They need to keep James F around so they can refer to James Taylor as James Taylor for as long as possible. Without James F, James Taylor is just James and where is the fun in that.
Kelsey: Ben: "This dude (Robby) has his suit and tie game on."
Kim: Too bad it's highly likely that he's a serial killer.
Kelsey: Oh Wells, you delicate flower.
Kim: WEENIE.
Kelsey: Yay sparkles on JoJo's dress.
Kim: Maggie would approve. ALSO GRANT IS WEARING BRACES AND LOOKING FIIIIIIIINE THIS IS NOT A DRILL.
Kelsey: Aw Alex.
Kim: The Smol Marine lives to see another day!
Kelsey: Who is left at this point without a rose? Christian, Ali Eyebrows, Chian.
Kim: And Santa Nick. We all know how this is going to end and it's not with Christian, Ali, or Nick.
Kelsey: Of fucking course.
Kelsey: Aw. Purest Christian. Goodbye.
Kim: Christian, we know you stalk these recaps. HIIIIIII PRECIOUS CINNAMON ROLL. Hope you keep reading.
Kelsey: I don't get Evan's navy suit on black shirt? No thanks.
Kim: He is the wooooooorst.
Kelsey: Wait. They came to Pennsylvania. What. Boring, ABC.
Kim: Not just Pennsylvania. PITTSBURGH. (Sorry, Sage.) Keep living large, Bachelor Nation.
Kelsey: I should have gone to hang out with them.
Kim: What a missed opportunity.
Kelsey: "I can't wait for the day when Jojo sees the man Chad is" You mean when she sees his dick?
Kim: Hey-o.
Kelsey: I'm still mourning Christian. So pure.
Kim: LBR, he was too good for this nonsense. He's better off. Until he joins Bachelor in Paradise. DON'T DO IT CHRISTIAN.
Kelsey: "My name's the only one on the date card, that means I'm getting a one on one." Such insight, Luke.
Kim: He smart.
Kelsey: "How hot do we want it?"
Kim: Eyeroll. LEARN BETTER ENTENDRE.
Kelsey: Also this is just like Ben and Lauren's hot tub time in the middle of nowhere.
Kim: WHY IS THIS A THING?
Kelsey: "I want to see Luke take his shirt off, oh my god, he's in impeccable shape" Wasn't the pool party yesterday?
Kim: AHAHAHAHAHAHAHA. Clearly she was too busy focusing on others? *coughJordancough*
Kelsey: Hot tub is too hot. Time to grab JoJo's ass!
Kim: Also, I HATE her swimsuit.
Kelsey: Luke seems like a simple man. Maybe kind of dumb.
Kim: Oh my GOD, Kelsey, you're making me do this. I have to.

Kelsey: Ben affirms that he's stupid. "I'm happy that you're hot and that I want to fuck you and I'm happy that I'm still here" (this was Ben pretending to be Luke)
Kim: I mean…where's the lie?
Kelsey: "Season of life" Ew Luke no.
Kim: I swear to GOD, they give all the contestants a manual of phrases they have to say on camera.
Kelsey: The more I see of Luke the more unattractive I find him.
Kim: He's kind of dead behind the eyes? IDK there's something missing with him. He's kind of lifeless.
Kelsey: Ew ew stop with the strawberries JoJo. Ew. I can't watch.
Kim: There is only one person who is allowed to eat fruit seductively.
Kelsey: "I think she's saving me for last." Weird positivity from Chad.
Kim: His over-inflated sense of self ASTOUNDS me.
Kelsey: Love the Chad/Bear mashup. THEN HE SAYS CHAD BEAR.
Kim: The sad/hilarious thing is I don't think he was fed that line.
Kelsey: Whoa Alex did you just hate on Wells? Who could have a problem with Wells?
Kim: I mean he IS the geeky choir kid and Alex is the smol but beefy ROTC kid so…
Kelsey: Grant, you delicate flower.
Kim: I'm still not over the braces. BRING THEM BACK. WEAR THEM ALL THE TIME.
Kelsey: Oh my god. Chad/Alex 2 on 1!!!!!!
Kim: I am so alive right now.
Kelsey: "This is for America." Oh Jordan. If you weren't so beautiful, I'd hate you for that comment.
Kim: MURICA.
Kelsey: JoJo and Luke's dinner. "You have a very relaxed confidence" It's because there's nothing in his head. It's a very relaxed mind.
Kim: There is NOTHING going on up there. I'm sure he's very nice though. He poses pensively outside of barns.
Kelsey: Luke describing his college/army experience: he sounds like he's trying to tell you about a movie he saw and can't remember the name of.
Kim: AHAHAHAHAHAHA YOU'RE RIGHT.
Kelsey: For the record, I support our troops.