Scandal Season 6, Episode 3
"Fates Worse Than Death"
Posted by Kim

When Season Six of Scandal premiered, I was SUPER bummed that we jumped over the entire Presidential Campaign to get to election night. We skipped over SO MUCH good stuff. Needless to say, I'm THRILLED with how they are toggling between the present day and the highlights of the Campaign. This week, we get to spend time with our favorite master manipulator, Cyrus Beene. TO THE GIFS.
It's 76 Days till the Inauguration and we still don't have an OFFICIAL President.

Okay, I get that Cyrus is the Devil but let's take a moment to appreciate that he would be the First Openly Gay President.  The ONLY white hetero man on that Presidential ballot was Jake and I just want to thank Shonda Rhimes for creating this universe.
"For the first time since election night, you seem you. I like it. Mr. President." I love how Michael has transformed from Male Escort and marriage of convenience to Husband of the Year. Cyrus does NOT deserve him.
Abby calls Cy in FULL BossBitch mode and tells him to shut his blinds. "In 30 seconds, you no longer talk to ANYONE." Aw yeah, the shit is about to hit the fan.
David Rosen is giving a press conference saying they are expanding the investigation into Frankie's death. When asked if this will include Cyrus, David simply replies "Anyone and Everyone" with a dead ass "CYRUS DID IT" face.
Never one to listen to anyone, Cyrus opens his front door and finds a swarm of press and paparazzi on the front lawn.

"Now every idiot with a smart phone thinks he's Ken Burns."
"Charlie we are NOT making a sex tape." COULD YOU EVEN IMAGINE.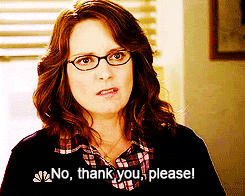 "We need to focus!" Huck has no patience for this twitterpaited nonsense known as Charlie and Quinn.
We flashback to the night of the Vice Presidential Debate, where Cyrus DEMOLISHED Jake.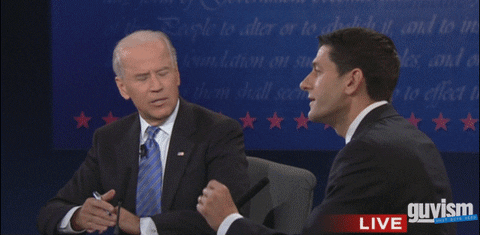 Ooooooooh Frankie seems VERY buddy buddy with Jennifer Fields aka the Campaign Volunteer who incriminated Cyrus before someone blew up her cabin.
"Who is THIS?" Cyrus' Spidey Senses are telling him we could have another Fitz/Olivia on the Campaign Trail situation on our hands and he isn't having it.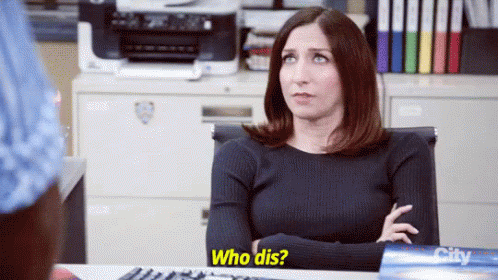 Back in the present, Cyrus is spiraling. "I am being set up by Olivia Pope."
"To answer your question, no, I didn't do it." Michael is like "Okay, yeah, sure babe. But DIDN'T YOU?"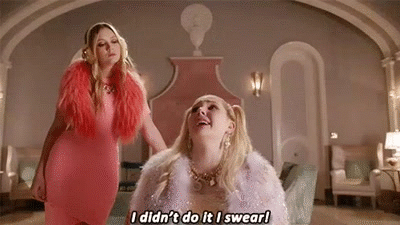 Lizzie Bear shows up at Cy's back door. "I crawled across the lawn to get here. My hands touched the ground. Let me in." BLESS.
"You are literally a snake in the grass." I love how much they hate each other but are also the best of friends?
"Has ANYONE taken your call?" Lizzie pulls no punches and hits Cy right where it hurts. They BOTH know he's being shut out.
"And how do you want to help YOU?" Cy knows Lizzie's visit isn't selfless. She wants something and what she wants is to be his Chief of Staff.
Back to the night of the VP Debate, Liv and Cyrus engage in some fake "Oh I miss  you so much" banter and some backhanded compliments regarding his performance in the debate. "I'm saying you've changed, you've evolved, you've grown. You've gotten good at this."
"So I'm no longer the troll under the bridge who grunts and snorts, there's lipstick on this pig now, and look at the monkey dance? That doesn't even make sense." Look, I'm with Cyrus here. This conversation would make my head explode.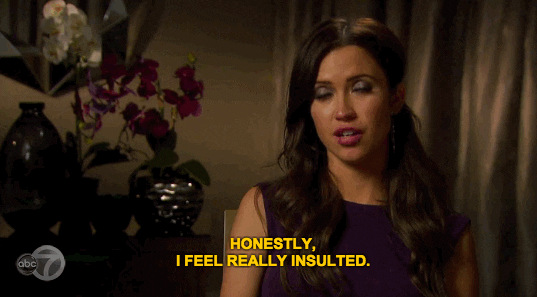 "I was wrong. I'm saying I was wrong. Look at you. You've bloomed. So maybe putting yourself on Frankie's ticket wasn't the worst…" JUST STOP TALKING OLIVIA.
"Putting myself on the ticket? I put myself on the ticket? That's what you think?" I meeeeeeeean, it's what we all thought, Cyrus. BUT ALSO this is Olivia Pope's fatal flaw: she throws around comments like this and COMPLETELY underestimates how deep they cut and how it just kicks people's pride into overdrive. She did it with Abby and now she's doing it with Cyrus.
"I made his policies, I hid his secrets, I ran his country. Watched the two of you grope each other like a cheap porno. And none of you ever saw me. And that's fine. You think what you want to think of me. I certainly have all kinds of opinions about Olivia Pope." YASSSSSS I LIVE.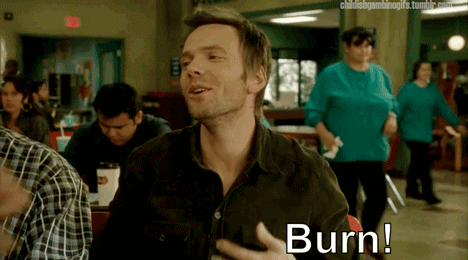 "You better watch yourself." Part of me misses when Liv and Cyrus worked TOGETHER but seeing them as adversaries is just so much more fun because they are both MASTER manipulators.
Meanwhile, Abby continues to be the best as she silently stands in judgement of Fitz for pursing the Cyrus angle. She gives him the judgy silent treatment until Fitz can't take it anymore and I JUST LOVE how she is the only woman on this show to have never been dickmatized by him.