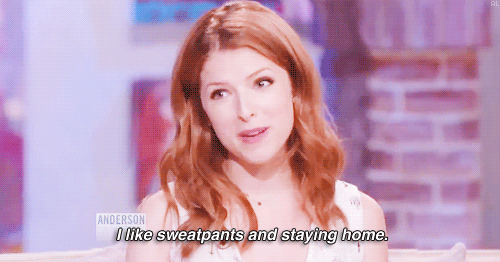 And we're back! I really missed red carpets, guys. I read Anna Kendrick's new book, Scrappy Little Nobody, over Christmas break and her section on Hollywood turned out to be the perfect warmup for the season. It was interesting to read about her evolving relationship with fashion, from freely exploring it to using it as a weapon to acquiring professional know-how. I love behind-the-scenes tidbits about working with stylists and the reality of attending an award show. (Read this excerpt, you'll be hooked.) And she's right: It's just fashion, it's supposed to be fun. So thanks to Colin for the book and thanks to Anna for the insight and entertainment, I'm ready to get down to business, let's have some fun. Two things to know: 1) I can't cover someone if I don't see them on the carpet or at the ceremony, seeing someone move in their outfit makes all the difference, and 2) as a form of self-care, I've decided to try to get through this season forgetting that Sofia Vergara exists.
BEST
Evan Rachel Wood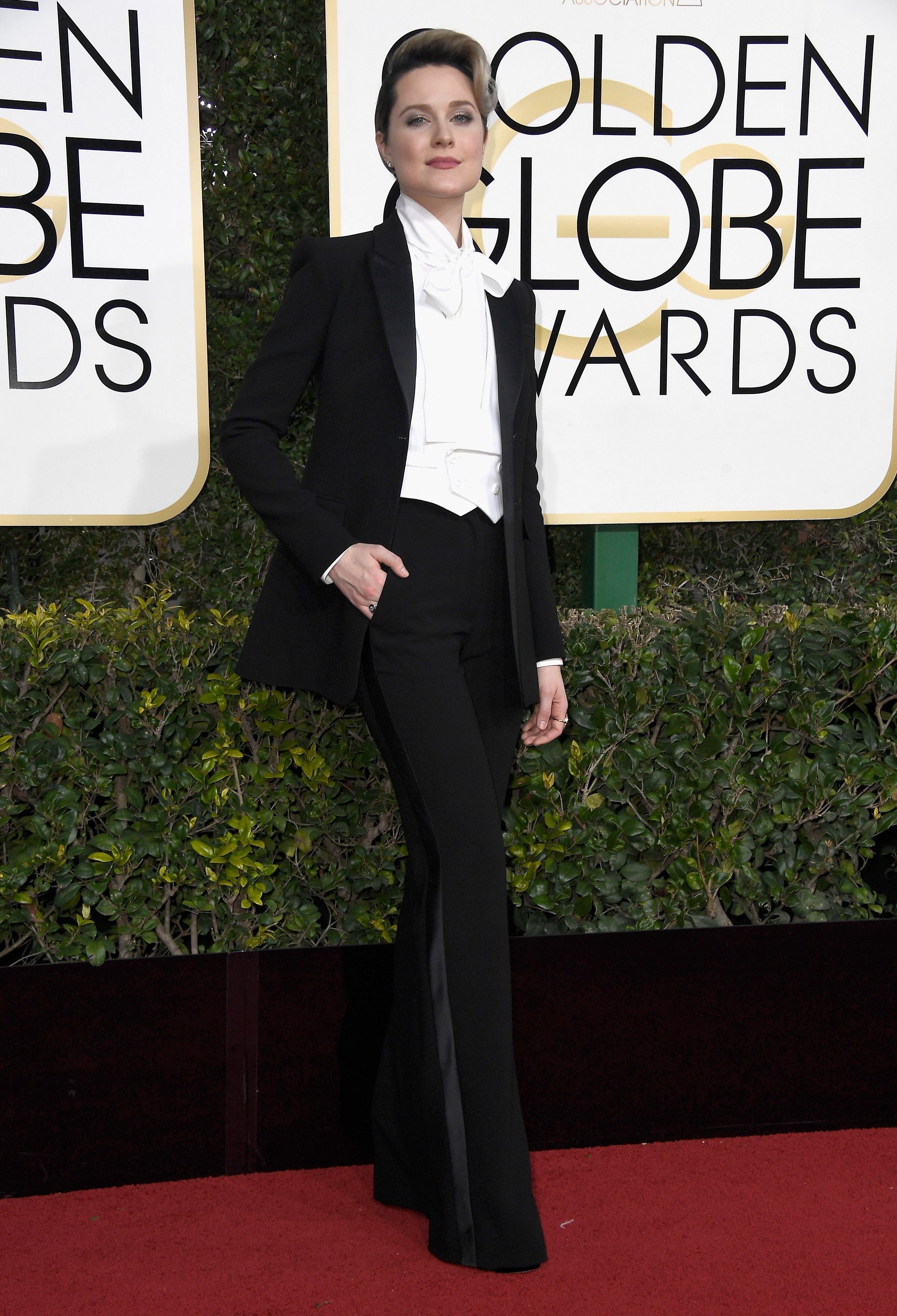 As I was getting ready to start the red carpet and take notes, I said to Colin "I hope Evan Rachel Wood wears menswear" AND SHE DID. This look was custom but it looks like literal MENSwear, and she's wearing the hell out of it right down to the flared leg, my god. I know I say this every time but the men are always so boring, so she'll have to be my fix until Harry Styles does the circuit next year for Dunkirk.
Ruth Negga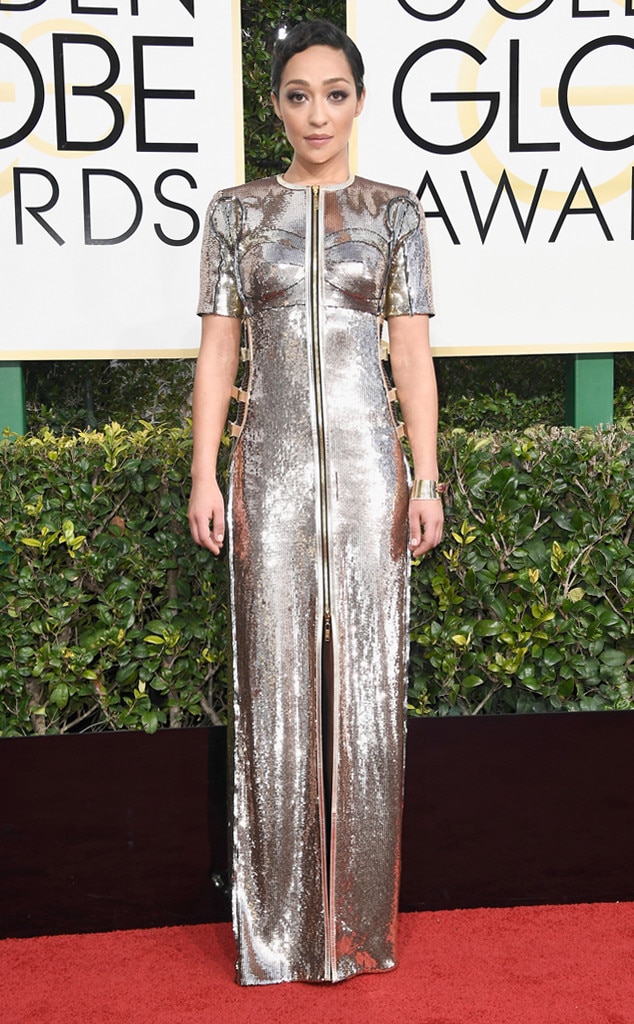 Ruth's not messing around, you guys. This is to die for, easily one of the best metallics of the night. It's so bold yet sleek? And I love the soft hair and makeup, which complement the gown beautifully.
Kristen Bell
Honestly, this is all I've ever needed from Kristen Bell. If her last award show red carpet gown had a bit of a Disney princess feel, then this is the villainess-inspired look and it is working for her. This is how to swerve instead of resting on pretty. It's killer, right? Flattering as hell and on trend (sparkles, long sleeve) but the dramatic black sets her apart.
Felicity Jones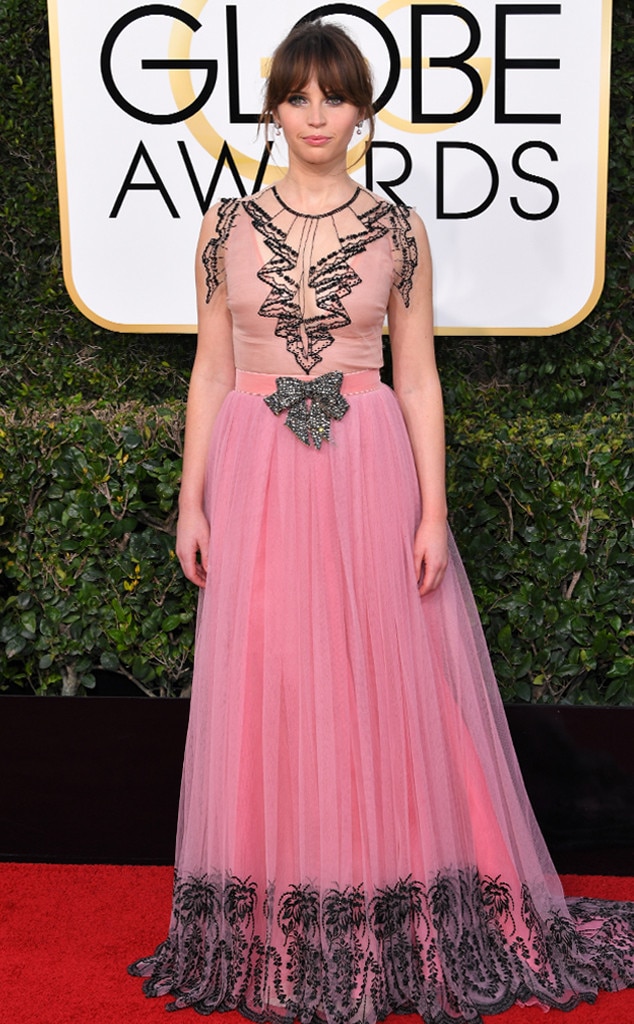 Controversial opinion time? I love this. I love the subtle mix of blush and bashful, the black detailing, the jeweled bow; and I think it's styled to perfection. There were some looks last night that I thought had entirely too much going on, but this wasn't one of them. Lovely.
Viola Davis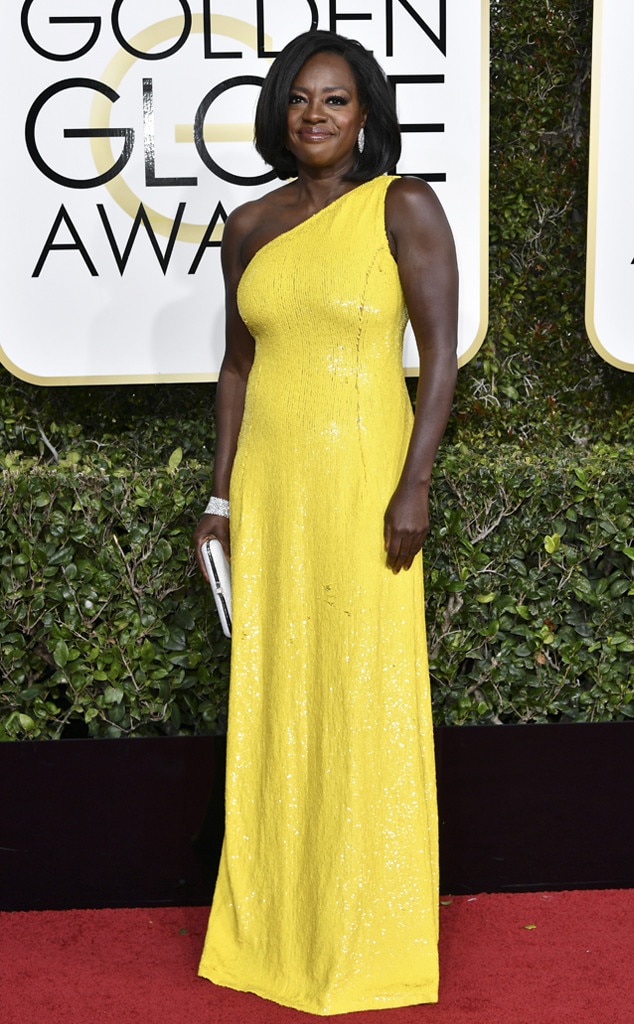 Much like Adrienne Maloof, I'm all about a one-shoulder. My only nitpick, as usual with vibrant yellow gowns, is where is my red lip?? Otherwise, this is beaded perfection.
Millie Bobby Brown 
I am so in love with this girl and her savage sparkles, you have no idea. I can't imagine the challenge of finding something age appropriate for an event like this, but she nailed it. I would have liked to have seen a small earring and maybe sleeker shoes, but that's the grown-up in me talking.
Thandie Newton
I love this classic white with a splash of fire, and I think Thandie's sleek pony and backwards necklace are the perfect complement. This striking look wasn't originally in my top ten, which doesn't even make sense to me looking at it again now.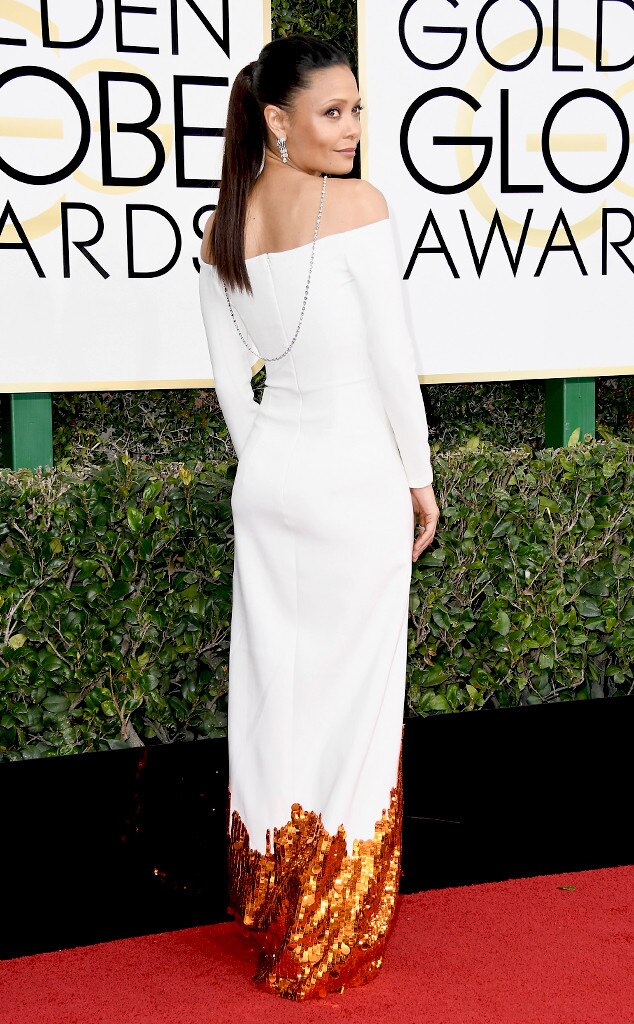 Natalie Portman
I went a little back and forth on this one — is it too costumey, is the accent beading working? But ultimately, it's just so flattering on her and I don't know how to quit this one. It's demure, it's unexpectedly modern, and how she's pulling off that color I will never know, but she is.
Claire Foy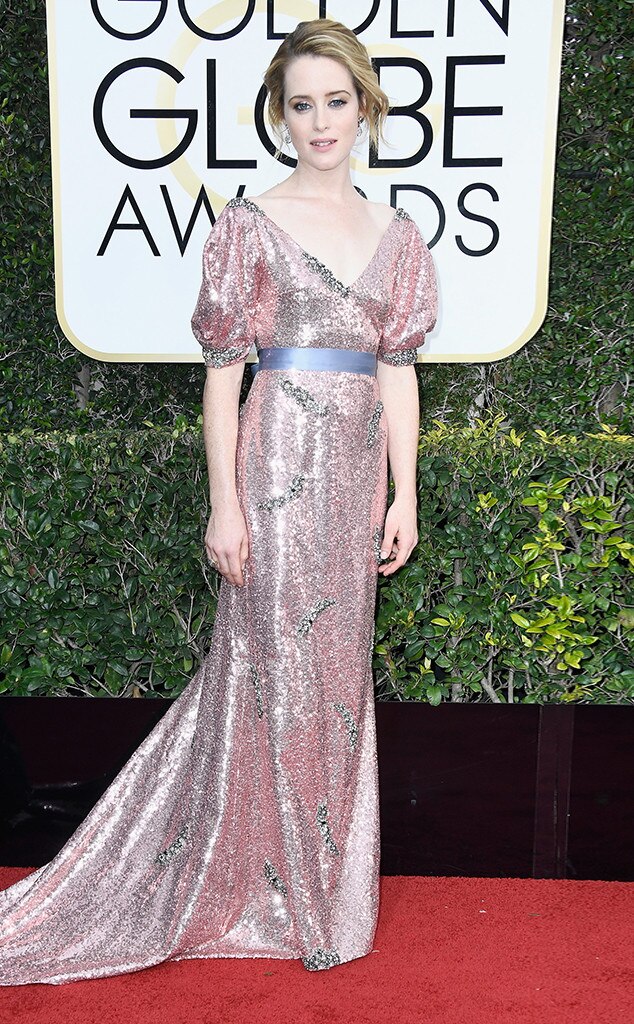 I'm not usually one for Erdem gowns, but this is very pretty (and reminiscent of Kate Bosworth from last year). The sleeves shouldn't really work but somehow do and I love the overall shape of it. My jury is still out on the blue ribbon, it doesn't ruin the look but I can't tell if I actually like it.
Naomie Harris 
This is somehow both futuristic and elegant, and I love it. Again, there were so many metallics that standing out was a challenge but she pulled it off.