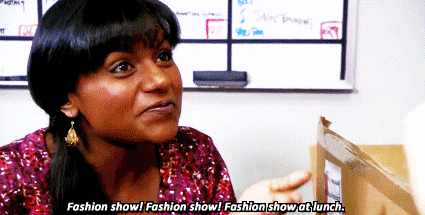 Posted by Maggie, with commentary from Sage and Kim.
Let's get right to the fashion, shall we?  Who do we think we are?  The E! Red Carpet team vamping until the famous people show up?
Best Dressed
1) Julianne Moore
Maggie: Look at this beautiful emerald-green goddess. Full disclosure, I am a sparkle enthusiast (YAY SPARKLES) so I was immediately drawn to this. I can't get over how perfect this beading is and this shade of green. It is to die for. Can we all agree Julianne should stick to sparkly Givenchy for always and ever? I also thought the purple earrings were an inspired choice and again, I liked her hair down and loose (I do think it kept its shape better than at the A/C-less Globes).
Kim: Red hair + Green = WIN.  I think the FugGirls put it best…Julianne knows she's running the table here, and she definitely upped her game.  I would still like some more volume in the hair, but it DOES look better than the Globes.  Also I hope she did some serious twirling in this dress cause the beading is like a Dancing with the Stars costume in the best way possible.
Sage: Julianne looked so at-ease. Like she was hostessing a garden party in the Hamptons. You could tell she loved that dress.
2) Tatiana Maslany
Maggie: Tatiana hit almost every button I have: BLACK AND WHITE. STRIPES. (#healthybodyimage) EARRINGS. BIT OF A SASSY PONYTAIL. RED LIP. It is a travesty that she doesn't attend more awards shows and get all the recognition she deserves for Orphan Black in part because she is straight up killing this red carpet. And how cute was her genuine moment of panic at the thought of doing the mani cam with dry skin? (Girl, same.) I need more Tatiana in my life.
Kim: STRIPES.  I'm obsessed.
Sage: This is dead-on for the SAG Awards. Not glitzy enough for the Globes, a little too whimsical for the Emmys. It's glam and youthful, without trying too hard.
3) Viola Davis
Maggie: Viola is so strikingly beautiful always but especially in this white gown. I love the neckline and peephole, and she styled it perfectly with natural hair, strong makeup game, and did you see that bracelet? Also, I can't discuss her acceptance speech without just a lot of emotions. Can Viola give me lessons on how to live rather than how to get away with murder?
Kim: I think Viola has such an exquisite skin tone and this white showcases it BEAUTIFULLY. I love the little pop of color in the earrings that coordinates with her eye make-up.  And agreed re: her speech.  I never want her to stop throwing shade at that New York Times article.  You are a GODDESS, Viola.
Sage: I bow to everyone's earring game at this ceremony. Viola's dangles paired flawlessly with this regal column gown. And like my girls here, I think life-long classy rage towards that NYT piece is absolutely warranted.
4) Natalie Dormer
Maggie: The cut of this gown is perfect and I can't get over the splash of color. I will never be over the splash of color. I've seen other people attempt this kind of look but no one has ever gotten it quite right like this. I thought opting for a fresh face without heavy makeup was exactly the right choice, and while I wasn't crazy about the hair, I do think it worked overall.  She was like the perfect canvas for that work of art gown.
Kim: I DO wish her hair had been up, mainly because I want to see more of this gorgeous watercolor gown.
Sage: Natalie usually plays the bad-ass or the temptress (it's the eyes), so I definitely see the appeal for her in going totally flowy and pretty every once in a while.
5) Reese Witherspoon
Maggie: This look was pure understated glam and I couldn't forget it once I saw it. I love the one shoulder with sparkly beading and the cute little sleeve set off the look perfectly. Add in a sassy pony and I'm sold. I think it's Julianne's year thanks to Givenchy and her performance in Still Alice, but Reese isn't going down without a fight. (Although not an actual fight, there's a lot of love and #ladiessupportingladies in their category this year. Bless.)
Kim: I'm so obsessed with everything about this look.  I love the more conservative front and then the daring back (HER ASS THOUGH).  The ponytail is everything and her face is flawless.  Elle Woods for President.
Sage: Reese has been through this gauntlet already and came through the other side with an Academy Award. This time, it feels like she's just livin' it, you know? Maybe it's because Julianne is such a lock or maybe it's because Wild was an exercise in learning to let go, but Reese gives no fucks. She is here to party, and so is dat ass.
6) Felicity Jones
Maggie: I didn't quite get this look at first, I wasn't sure it was the right look for Felicity. But I kept coming back to it, and I've completely reversed my position. Talk about Old Hollywood glam. She's a pure Audrey Hepburn dream in this delicate pink. I love the earrings, but remain unconvinced about her hair. It's thisclose to gym hair, or am I crazy?
Kim: It's definitely gym hair.  Emilia Clarke's dress was also similar to this, with the crisscrossed top, but I prefer Felicity's.  When you stop focusing on the hair, she looks like a Peach Princess.
Sage: I'm loathe to disagree with the panel, but I was underwhelmed. The color is sweet, but the criss-cross top actually made the dress look too big on her. Felicity is such a slip of a thing, she has to be careful of volume that swallows her up.