Welcome to the 2016 SAG Awards everyone! Join us for all the fashion, celebs, and awards. Will Kate and Leo walk away winners? Will Spotlight take home the Best Ensemble Award? Will SAG ever learn that there is a difference between a leading performance and a supporting one on Television? Join us to find out.
00.06
And with that we say good night! Stay tuned for Maggie's fashion post!
00.01
SPOTLIGHT WITH THE MOST WELCOME UPSET OF THE NIGHT. #ProtectTheChildrn
23.52
AT LAST LEO'S QUEST IS OVER. NOW MAKE A NORMAL NOT BAITY MOVIE.
23.47
YAY BRIE.
23.37
NO NO NO NO NO NO.
23.28
23.24
Ennoi Morricone takes the Score Oscar for The Hateful Eight. You hire the best, you get the best.
23.11
VICE PRESIDENT JOE BIDEN WANTS YOU TO INSIST ON CONSENT.
23.05
Accidental maternal feelings because of Tremblay and Attah.
22.54
Basically, Academy.
22.43
RIP Amy.
22.38
Friendly reminder that Louis CK could get it.
22.31
Mark Rylance is a consummate professional in every way. Cheers to a Best Supporting Actor winner.
22.12
Inside Out wins the Animated Feature award for making us feel ALL THE THINGS.
22.11
Important Information: Kate Winslet likes Tagalongs. Christian Bale and Matt Damon go for the Thin Mints.
22.00
Oh, Marshmallow. I miss you.
21.57
Ex Machina out of nowhere with the Visual Effects award.
21.53
Kim: "I want to go to THAT party. It's a bunch of crazy fuckin' Australians." Mad Max wins Sound Mixing.
21.49
SURPRISE: MAD MAX for Sound Editing. The most well-made movie of the year, PER THE ACADEMY.
21.44
"The Minions are on their way…."
Sage:
21.41
ANOTHER WOMAN. Mad Max does it again with Film Editing. Fuck fucking yes.
21.36
Hey guess the fuck what. Michael B. Jordan could get it.
21.29
JGarns looking AMAZING. Suck it Ben.
21.27
NOT GETTING TIRED OF HEARING MAD MAX YET. Also, look: more women for hair and make-up.
21.23
CLEANING UP. You do you, Mad Max. Production Design is another feather in that cap.
21.22
LOOK AT THESE TWO.
21.21
Mad Max gets the first OF HOPEFULLY MANY awards for Costume Design. OH WHAT A LOVELY DAY.
21.12
Alicia is VERY good BUT SORRY IT IS A LEADING ROLE AND I CAN'T GET OVER THAT.
21.05
WORST BOND THEME EVER THOUGH.
21.03
That's exactly James Bonds' thing, Sarah.
20.53
Brooklyn isn't going to win anything tonight, but I'm posting this because THIS MOVIE CHANGED ME. Thank you for your time.
20.52
Both Room and Brooklyn and Carol were better than this but GOD FORBID A LADY PICTURE WIN.
20.47
WOULD THAT THIS MOVIE WOULD WIN BEST PICTURE TONIGHT.
20.45
Chris Rock pokes fun at #AskHerMore and we're like:
20.41
SORORITY RACIST. We're dying.
20.38
Guys I just. Chris Rock's monologue…I get it, but I don't get it?
20.35
"Y'all would be watching Neil Patrick Harris right now." Where is the lie?
20.32
GOD I LOVE MOVIE MONTAGES.
20.16
Okay, we're switching over to our blog for the ceremony! Join us there.
20.12
GOD CHRIS EVANS.
20.08
KATE AND LEO ON THE RED CARPET.
20.03
Leo's victory lap begi
ns.
19.56
Gaga speaking up for survivors of Sexual Violence. Looking fucking fierce.
19.54
Reminder that Sly Stallone is the Italian Jerry Gergich.
19.48
"Chris Rock needs no advice from me, because he's the greatest living stand-up comedian." – Tina Fey
19.48
TINA LOOKS FUCKING AMAZING.
19.37
"It wasn't The Revenant." – Matty Damon
19.34
I think KWash is wearing one of Clooney's Batsuits?
19.25
DINNER IS HERE. We ordered Indian tonight, jealous?
19.17
Switched to ABC because we live for Robin Roberts.
19.14
Why does Rooney Mara insist on looking like this?
19.09
Sophie Turner is giving us classic Hollywood REALNESS.
19.07
COMMON LOOKING FINE AS PER ALWAYS.
19.00
Eddie Redmayne always in velvet, out here looking like The Ladies Man.
(It's not disgusting, we love it.)
18.58
SAOIRSE!!! YOU BEAUTIFUL CLOVER YOU LOOK AMAZING. PLEASE DATE NIALL HORAN.
18.55
Kim's mom, re: Olivia Wilde: "It looks like there are two Kotex covering her boobs."
She's not wrong.
18.46
PRIYANKA!!!!! God she's gorgeous.
18.34
JACOB TREMBLAY ON THE RED CARPET, HOLD ON TO YOUR OVARIES.
18.32
Women out here arguing that the Oscars aren't a White Man's Paradise. Sage is about to lose it.
18.30
We love Alicia's entire look from the thighs up. Undecided about the rest.
18.24
Currently in a gender debate on Twitter for calling out the lack of female directors nominated, today or EVER. OKAY.
18.22
I ALWAYS FORGET THAT GIULIANA IS BANISHED FROM THE RED CARPET.
18.19
Mindy Kaling on the Red Carpet. She's not Malificent or anything. QUEEN.
18.16
I've been drinking all day, so this live blog is gonna be FUN.
22.03
I gotta say, that was fantastic. It's amazing what an actual audience can do for energy. Take note, NBC.
21.49
Tell me about it…
21.44
In the eternal words of Barney Stinson…
21.41
Hooray for Eugene! Nerds always come out on top.
21.38
The Jets are gonna have their day, toniiiiiiiiiiiight.
Whoops, wrong show.
21.29
Stockard approves of V-Hudg's "There Are Worst Things I Could Do."
21.27
Boys, just say you love each other.
21.17
Stranded at the Drive-In.
Seriously, Louis. That is some Danny Zuko realness.
21.07
Gotta admit. Julianne SLAYED Hopelessly Devoted to You.
21.02
Am I going crazy or is NO ONE doing the Hand Jive correctly?
20.51
YAY DANCING.
20.48
"She's outta luck, unless she's as pretty as you. Is she?"
"No."
20.47
Spiked punch is very important.
20.42
I'm still so proud of my son Joe. –S
20.34
This casting of Boyz II Men is GENIUS.
20.31
GET IT WITH THAT STEP-TOUCH SOUL, BOYZ II MEN.
20.29
All of Sandy's Comments about Dance compeitions though.
20.23
Danny right now. Which is really shitty, but Sandy IS the worst.
20.18
Sage: Are they going to kiss? Kim: MAYBE?
20.13
This is what happens with a live audience. Un-synchronized swaying.
20.13
THIS DOODIE. Precious Cinnamon Roll. Too good, too pure.
20.09
YAY FOR DIDI CONN.
20.02
I don't care what these stupid new lyrics say, the chicks'll CREAM.
20.01
KEEP TALKING BOY KEEP TALKING.
19.57
Don't be like Rizzo, kids.
19.48
You know who is probably LOVING this right now?
19.45
We are all agreed that Sandy is the WORST right?
19.43
Like Marty, I love a man in uniform.
19.39
Suck it, El Nino.
(Harry fell down immediately after this.)
19.36
Agreed, Frenchie.
19.32
Sorry for the delay guys! My computer is going to be the death of me.
22.05
And that's our show! See you kids at the Academy Awards. Look for Maggie's Fashion Recap soon.
22.02
Spotlight takes the ensemble SAG: was there any other choice?
21.59
The only thing getting me through Leo's victory lap for a film he shouldn't be winning for is Kate Winslet's DELIGHT.
21.56
Why even bother reading these nominees? We all know where this is going. Leo. Leo, Leo, Leo.
21.47
Next Stop: Oscar.
21.43
Is this a joke? Third win for Downton Abbey? Even the ensemble looks embarrassed.
21.29
YOU REALLY AREN'T GIVING JON HAMM A VICTORY LAP YOU ASSHOLES? HOUSE OF CARDS IS BEYOND OVERRATED AND ALL SPACEY DOES IS CHEW SCENERY. OKAY.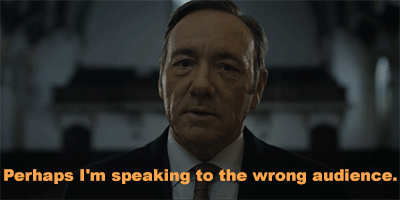 21.23
That makes two in a row for Queen Viola. Also she looks FLAWLESS.
21.23
We're just TWO friends. Two good friends…
21.13
"You guys are the whole ball of wax." – Carol to Tina and Amy.
21.11
STEVE ESCORTING CAROL TO THE STAGE THOUGH.
21.04
OUR QUEENS.
20.57
That's two, count 'em TWO SAG awards for human sex drive enhancement drug (also EXCELLENT ACTOR) Idris Elba.
20.51
Sage: UGH WHY IS RUFFALO SO HOT?
Kim: You know why.
20.49
HAIL TO THE QUEEN.
20.44
GOD I LOVE MONTAGES.
20.34
"I'm prepared for this." – Sage
20.27
Alicia Vikander upsets at the last ceremony before the Oscars. WHAT DOES THIS MEAN.
20.20
I just love seeing all these ladies, of all shapes and colors, up on this stage. You GO OITNB.
20.11
There's always money in the banana stand. (We do object to Transparent being called a comedy though.)
GET UP HERE DAD THOUGH.
20.07
FOREVER LOVE YOU UZO. I promise eventually, we will watch your show.
20.03
"I AM ENOUGH." BLESS QUEEN LATIFAH.
20.01
GOD I DO LOVE HOW THEY ALWAYS OPEN THE SAG AWARDS.
19.48
Nicole Kidman's old nose fan club.
19.32
Speaking preemptively for Maggie on Kaley Cuoco:
We can't with this bitch no matter what she wears.
19.29
GOD I LOVE IRISH ACCENTS.
19.28
Whelp, Frost has arrived.
19.25
JACOB TREMBLAY THOUGH.
19.17
Still not used to seeing Jon Hamm on his own on the red carpet.
19.14
GOD IDRIS ELBA. GET IN MY BEDROOM NOW.
19.09
Let's discuss Michael Sheen, a BIG STAR in his own right, just being the supportive boyfriend in the background for Sarah Silverman. BLESS.
Harry agrees.
19.06
"Don't put me in the small window. PUT ME IN THE BIG WINDOW." – Sarah Silverman, telling E! News what's up.
19.05
We are obsessed with Alicia's sparkles. Curious to see what Maggie thinks in her post.
18.59
"I guess her inspiration was 'show some skin.'" – Eva Longoria, trying to get in the headspace of her dress's designer on Guiliana's instruction.
18.56
"You're doing SO WELL." – G to Bryan Cranston, as if he doesn't have a case of awards at home already.
18.46
With both Gaby Hoffmann and Christina Ricci in attendance, I need some Now and Then reunion pictures, thanks.
18.45
Amanda Peet: you are a beautiful woman DRESS LIKE ONE.
18.42
EVERY TIME I see Joanne Froggatt on the Red Carpet:
18.41
Is Ellie Kemper ACTUALLY a Disney Character?
18.40
Giuliana: The competition is so fierce in Leading Actor.
Kim: IS IT THOUGH? EVERYONE KNOWS LEO IS WINNING.
18.34
"But I'm Greek…"
18.33
WHY CAN NO ONE DRESS CHRISTINA HENDRICKS'S GLORIOUS FRAME?
18.29
Kim: Eddie Redmayne is such a precious bunny rabbit.
Sage: No wonder he was in a movie with the Smol One.
18.22
I LIVE FOR SALLY DRAPER/KIERNAN SHIPKA.
18.20
Our reaction to Christina Ricci's Blonde Hair.
She looks amaze.
18.14
Our queen Laverne looking FLAWLESS and also preaching about Flint, Michigan. Can she be more perfect?
18.07
Guiliana is failing as hard as she usually does at the vamp, and we need some celebrities to show up.
18.04
"Oh yes, Seacrest doesn't get out of bed for the SAGs"
23.14
If we've got another Birdman on our hands, I am going to need to drink more. See you guys for the SAGs!
22.56
Look I LOVE Leo and when I finally see this movie, I will fully admit to being wrong if I think I'm wrong but FASSY.
22.52
Remember when Brie Larson was Abed's Girlfriend on Community?
22.44
YOU GUYS THE MARTIAN IS ONE OF MY FAVORITE MOVIES OF THE YEAR BUT IT IS NOT A COMEDY AND WHY AREN'T WE REWARDING ACTUAL COMEDIES THAT ARE GOOD SO MORE OF THEM WILL GET MADE?
22.40
Sage: Look what the cat dragged in.
22.34
Sorry, this award was Amy's. I can't.
22.26
COOKIES FOR ERRYONE TONIGHT.
22.24
George Miller was stripped down, robbed, and then kicked in the face.
22.00
Golden Globes continues to favor new talent: Mr. Robot gets the Drama Series nod!
21.58
John Krasinski still working that Michael Bay makeover, I see.
21.52
But is "Writing's On The Wall" not overwhelmingly considered to be one of the most forgettable Bond themes in HISTORY?
21.44
We appreciate the Moonstruck reference Gaga, but that Globe belongs to Kirsten Dunst.
21.42
YAY SENOR CHANG.
21.40
Reminder that Dame Helen Mirren is forever better than you.
21.35
KATE AND LEO KATE AND LEO EVERYONE CAN GO HOME NOW.
21.34
We consider this retrospective for Y Tu Mama Tambien.
21.30
Steve Jobs plays the orchestra, but Aaron Sorkin wrote the damn symphony.
21.21
Sly is v. v. emotional right now, bless.
21.17
It's like a meeting of the Most Handsome Men's club.
21.16
Was there really any other option?
21.08
STILL DYING THAT THE MARTIAN IS A COMEDY BUT YAY MATTY D.
21.05
Did they serve Snake Juice before the show?
20.57
Fitting because the Globes were the first ones to recognize Mad Men and now they are the last.
20.53
WRAP IT UP QUENTIN.
20.52
GUYS I HATE JAMIE FOXX SO FUCKING MUCH.
20.49
Well, Christian Slater was a little unexpected, was he not?
20.41
BEST DAMN PILOT IN THE RESISTANCE. Enjoy your Globe, Oscar!
20.40
CLEARLY everyone went to the champagne reception before the show.
20.38
Wolf Hall over Fargo?
20.35
I AM on the same page as Ricky regarding the category fraud of The Martian.
20.30
Me every time I see the Batman vs. Superman trailer…
20.25
Guess we should start watching Mozart in the Jungle?
20.24
RACHEL BLOOM WITH THE UPSET. The HFPA DO love their new talent.
20.22
Now that is how you do a bit, Samberg.
20.15
Well deserved win for Maura, who is FABULOUS on The Affair.
20.14
The color combo of The Rock and J-Lo though.
20.11
OUR QUEEN KATE TAKES IT. Can this bode well for Oscar? SAY YES.
20.09
I need to be way more drunk for this bit.
20.08
J-Kras spotted in the audience and his beard is delightful.
20.07
Ricky, I love you but you best watch yourself.
20.02
I am ALWAYS here for the shading of NBC.
20.01
Ricky with his signature beer. Here we go.
19.54
Le Winslet getting it done, as usual.
19.51
Okay we're getting ready to switch to our post for the Show. ARE YOU READY?
19.42
Eddie Redmayne looking elated and elfin as always in a patterned jacket. Is that a fleur de lis?
19.34
Sage: Rooney Mara always looks like she was just attacked by a bear. Is she in The Revenant?
19.30
Gotta love a large man in a VELVET SUIT. Hello, Dwayne.
19.29
"This is my first Golden Globes." JACOB TREMBLAY YOU GUYS. What a performance and what a precious child.
19.27
LOOK AT THESE TWO CUPCAKES.
19.22
You'll always be Vince to us, Michael B. Jordan.
19.14
DINNER IS HERE.
19.07
I straight up thought Charlie Puth was 16 years old.
19.01
It's not the Golden Globes until Jennifer Lopez shows up.
18.50
Brie Larson is SO SPARKLY and we love it.
18.48
Friendly reminder that Andy Samberg is incredibly handsome.
18.43
Fassy has arrived and Kim is all…
18.36
ACTUAL PHOTOGRAPH OF BRYSHERE YAZZ GRAY ON THE RED CARPET. #cupcake
18.35
Aziz rocking a patterned tux and we miss Tom Haverford.
18.31
Why is Alicia wearing an apron with nothing underneath? – Sage
18.30
WHERE ARE THE FAMOUS PEOPLE?
18.15
PLEASE RICKY DON'T BE TOO MUCH OF AN ASSHOLE TONIGHT.
18.10
Already arguing with our Fashion Blogger Maggie (stay tuned for her recap!!) so I know it's going to be a good night.
18.04
Gina Rodriguez is a pretty pretty princess in navy (her waist looks AMAZING). She also brought her Dad because she is too pure for this world.
18.02
THE GLAM-BOT? Jesus.
17.58
LET'S DO THIS I AM READY BABY.
23.00
Wow. They finished 2 minutes early.
I will never be over Mad Men.
Our intrepid Fashion Editor Maggie Marshmallow will be with us later this week to share her fashion thoughts. Till then…good night!
22.59
I AM SORRY DID YOU WATCH THE FINAL SEASON OF MAD MEN?
22.57
THIS IS BULLSHIT.
22.55
TRACY.
22.52
AND THE MODERN FAMILY REIGN IS OVER.
22.47
Viola shouting out Nicole Beharie is the most promotion Sleepy Hollow has gotten all night.
22.45
Taraji is the happiest attendee at this ceremony.
22.44
Honestly, the award was sewn up the moment Viola took off her wig and make-up and then asked her husband why his penis was on a dead girl's phone.
22.41
ALSO THAT TINA GOT TO GIVE IT TO HIM.
22.40
JON HAMM YOU GUYS. FINALLY. JESUS.
22.34
LLAP Mr. Nimoy
22.30
OH GAME OF THRONES IS GOING TO BEAT MAD MEN.
Love Peter though.
22.23
Preparing myself that Game of Thrones is going to beat Mad Men.
22.20
Love you, Uzo. However, Imma go cry in the corner over the fact that Christina never won.
22.13
Thank you, Fox, for reminding me that Viola Davis doesn't have an Oscar no matter what your fact checking dept says.
22.11
I'm sorry, the Mad Men finale should have won.
22.08
Sage: BENNNNNNNNNNNNNNNNNNNNNNNN!
22.06
We'll miss you, Jon.
22.03
One Hour Left.  Someone check in on Jon Hamm and his nerves.
22.02
Colin Hanks even SOUNDS like his father.
21.55
YES FOR AMY!!!!!!!!
21.53
And a victory lap for The Daily Show.
21.42
And that's a clean sweep for Olive on this broadcast.
21.40
OKAY BUT YOU'RE BACK IN 30.
I may miss The Newsroom.
21.39
So many AMAZING shows left us this year.
21.38
I'm so glad Fred Savage is cute again.  Remember when he went through a bit of a busted phase?
21.36
I am considering this a retroactive award for Six Feet Under.
21.33
EMPIRE THOUGH.
21.28
Olive Kittredge going for a clean sweep!
21.25
Bill Murray had better things to do tonight.
21.16
YAS MORE CREATIVE LADIES WINNING.
21.14
PROFESSOR IAN DUNCAN.
21.11
CUBA GOODING IS SO PROUD OF YOU REGINA!
MARCY! MY WIFE!
21.07
Behind the scenes ladies CLEANING UP.
21.06
He makes me nervous too, girl.
21.03
We love you Jaaaaaaaaaaames. Oh, yes we do.
20.58
ONE DAY So You Think You Can Dance will win.
20.57
Imma sit in the corner and pout for a little while.
20.54
Absolutely NO OFFENSE to JLD but the fact that Amy Poehler never won an Emmy is DEPLORABLE.
20.52
If Seth Meyers gives Amy Poehler an Emmy, I will lose my shit.
20.46
"Thank you for your inspiration. Thank you for letting us be a part of the change."
20.43
Congrats to Jeffrey Tambor!  There's always money in the banana stand!
20.38
LADY DIRECTORS FTW.
20.37
Reminder that the Shitford can always get it.
20.35
Stamos and Gina presenting together. LOOK AT THE GORGEOUS PEOPLE.
20.32
I JUST WANT AMY POEHLER TO WIN THE PUDDING.
20.28
2/2 with Veep.  They are definitely winning tonight.
20.27
It does annoy me that they let Ricky talk for as long as he wants because this definitely means a winner will get played off later.  COME ON.
20.25
Veep wins for writing!  Will they take the Series Award from Modern Family?
20.23
How much are we going to talk about binge watching tonight? This is not a new thing, people.
20.19
I love that they are going to save drama actor for the end of the night, thus torturing Jon Hamm.  HE NEEDS TO WIN Y'ALL.
20.16
AND SHE STARTS SINGING HER SPEECH.
20.15
National Treasure Allison Janney sets a record and has a reallllllllllllllllllly hot date.
20.12
It should be noted that once again Kyle Chandler's tux does not fit him properly because that's how Coach rolls.
20.10
Taraji is LOVING all of this.
20.08
Sage: Oh God PLEASE stop cutting to the African American people during this. Defeating the point.
20.07
I mean I wish that is how they would play people off.
20.05
Look at you, Andy. We're so proud.
20.04
WELL DONE ANDY! You done watched every damn show.
20.02
"Have you seen Castle?" "Errrrrrrrm"
20.01
YVETTE NICOLE BROWN!
19.59
WHY ARE WE TALKING ABOUT SPORTS WHEN WE SHOULD BE TALKING ABOUT SEQUINS?
19.58
I'm so confused as to why the Fox pre-show is the football people.
19.58
We're rooting for first-time host Andy Samberg to kill this show! Hope he's all caught up on Media Content.
19.54
We switched away from the E! pre-show for a hot second, but we returned and were greeted with James Corden's beautiful face.
19.50
Okay, kids.  We're switching over to our post for the ceremony.  Join us there for all the good times!
19.37
We're also calling this a win for Kerry Washington.
19.35
Update: we ordered Thai. From a restaurant called Sage's, so it's a sign.
19.33
ERRYBODY is busting out chains tonight.
19.28
CRISIS ALERT: the place we had planned to order dinner from closes super early on Sundays.  We're now figuring out alternatives.
19.23
"I just show up and I say 'Thank you Ms. Fey.'" Krakow, we love you.
19.18
Giuliana is actually doing quite well tonight.  Probably because her job is on the line.
19.17
Maggie Gyllenhaal is usually such a hot mess, I am calling this a win.
19.13
"I'm not only a neuroscientist, I get to play one on TV." – Mayim Bialik often makes me forget about how much I hate The Big Bang Theory.
19.10
IDEK what Sally Draper is wearing RN.
19.08
National Treasure Allison Janney is in a naked dress and looks phenomenal.  GET IT GIRL.
19.06
Only Sarah Hyland can say "I'm so sweaty" and have us coo about how cute she is.
19.04
We are obsessed with Anthony Anderson's son.
19.03
Is Rob Lowe a Vampire? How is he not aging?
19.00
Reminder that Amy has never won an Emmy for playing Leslie Knope and tonight is her last chance.
18.54
Reminder that we should say a little prayer of gratitude to St. Julianne Moore for the fact that there is no mani-cam tonight.
18.53
Maisie Williams looking fabulous in a pink dress with pockets.  We're not going to be able to handle how she's going to elevate the eyebrow game on Doctor Who.  It ALREADY has the strongest brow game on TV.
18.50
If Fox cared at all about promoting some of their shows, we'd be seeing these two tonight.
18.48
Mindy, you gorgeous creature. Work that color.
18.48
Joanne Froggatt is our first major misstep fashion wise.  The hair needed to be up with that dress and it's just an odd dress in general.
18.43
Must we talk about the heat with everyone? We get it.  IT'S HOT.
18.40
Gina Rodriguez FINALLY showing some skin and getting EVERYTHING right.  It's about time, she's one of the most beautiful women on TV.
18.38
CHRISTINA HENDRICKS OUR QUEEN.  Looking fierce in a studded gown.
18.36
Cat Deeley's little baby bump.  She is ACTUAL sunshine.
18.35
TARAJI GOT ME IN CHAIIIIIIIIIIINS
18.34
Taraji P. Henson, you fierce bitch.  ACTUAL CHAINS on her dress.
18.32
I don't understand Heidi's dress.
18.31
Tituss is looking fab in a forest green tux with a floral bowtie.  We hope he wins.  Also we love him for explaining about Peeno Noir.
18.26
Yo, Seacrest. Harry Styles called.  He wants his hairdo back because he looks better in it. And knows that hair and stubble do not match,
18.19
Aubrey Plaza is giving me "Wednesday Addams goes to the prom" in the BEST POSSIBLE WAY.
18.19
Let me get this straight, Intern Ross…are we really analyzing pictures of celebs FROM YOUR PHONE?
18.16
Amy re: Tatiana: "I just tackled her." We would do the same, TBH.
18.14
Laverne Cox, QUEEN OF THE UNIVERSE.  This is all working, her hair, her dress, her skin, her ATTITUDE.
18.13
TATIANA, SLAY IN THAT WHITE SUIT,
18.12
AMY SCHUMER WHY NO NECKLACE?
22.02
And we are done. THANK YOU JESUS.
22.01
ONE LAST FART. At Candace's Wedding no less.
22.00
BOB'S WIFE FINALLY DIVORCED HIM.
21.50
HOME STRETCH YOU GUYS. I need a wine refill.
21.48
Sorry actual Steve was WAY HOTTER.
21.46
Bad news from the network!
21.44
And their banner gets covered by a Seinfeld one.
21.40
Honestly, it's like the casting department didn't even try.
21.38
"This is what being wildly successful looks like." I can't wait for his wife to dump his ass. Please tell me she dumps his ass.
21.36
I imagine they weren't able to get the rights to "Forever"?
21.34
"I can sponsor you for membership in the Dead Sisters Club."
21.31
Case and Point about Stamos' Hair.
21.28
Real Talk: I do feel sorry for the Olsen Twins.
21.27
Everyone is jealous of Mary-Kate and Ashley.
21.26
Note to this movie: John Stamos had a WAY hotter haircut by this point.
21.25
Are they for reals huffing?
21.23
It's 1993 and we have a new Candace who looks nothing like the previous Candace.
21.19
Sage: NONE OF THEM EVER SAID THEY WISHED THEIR LIFE WAS LIKE FULL HOUSE.
21.16
"My brother thinks I should get closer to God." Mhhhhhmmmmmm
21.13
The children witnessed this sexualizing of the mannequin.
21.11
"America's Funniest Sexual Positions"
21.09
PAULA ABDUL.
21.07
It's good to see that Candace was as neurotic on Full House as she was on Dancing With the Stars.
21.02
My main takeaway from this is that Bob Saget is a horrible human being.
20.57
He totally just did finger guns, y'all.
20.55
AMERICA AMERICA THIS IS YOOOOOOOOOOOU.
20.54
CONTRACT RENEGOTIATION TIME. True Story this is the making of a multi-million dollar empire right here.
20.52
Jodie is having middle child syndrome just like Stephanie.
20.49
I can't believe Sage and I quit watching quality television for this.
20.48
"We'll soon have a Full House of our own." KILL ME.
20.47
FIRST MICHELLE CATCHPHRASE! DRINK!
20.46
WAIT A MINUTE JOHN AND LORI WERE EXES?
20.43
Is there going to be a liaison between Dave and Mama Olsen? You oughtta know.
20.41
Saget really just wants to be taken seriously.
20.38
But really how do any of these actors have any modicum of self respect? This is horrible.
20.37
BOY WEEKEND IN VEGAS.  How else are they going to play three best friends?
20.34
Poor Bob Saget.
20.33
Sage re: Bob Saget (real and fake)
20.32
HORRIBLE GAY JOKES.
20.31
Saget gets on set and already doesn't want to be here.
20.30
Truth time: didn't realize they shot the pilot with a different Danny,
20.26
Sorry Dude the Olsen twins were MUCH younger than that when they were cast.
20.25
"What about Paul Reiser?"
"He passed."
20.24
10 to 1 Candace is going to have some insecurity re: her brother being more famous.
20.22
HOW IS THIS AN ACCEPTABLE CANDACE CAMERON?
20.21
Bob Saget is pretty much a horrible person.
20.19
"The Cosby show is doing so well right now…"
20.17
Like Satine, Bob Saget just wants to be a real actress.
20.14
Is this seriously the best they could do for John Stamos?
20.14
"Is Alanis Morrissette gonna be in this?"
20.11
I haven't had nearly enough wine for this.
20.09
AND WE ARE LIVE. NONE OF THESE PEOPLE LOOK LIKE THE PEOPLE THEY ARE SUPPOSED TO BE PLAYING.
20.05
We're a little behind because we're celebrating our friendaversary which involved the X-Files Pilot which is a not network standard 48 minutes.  WHOOPS NOT SORRY.
00.17
I'm so mad right now.  GOOD NIGHT EVERYONE.
00.05
TWELVE YEARS. TWELLLLLLVE YEAAAAAAAAAAAARS.
00.04
Gross movie is gross.
23.57
We never thought this day would come, but JULIANNE MOORE HAS AN OSCAR BITCHES.
23.51
EDDIE THANK GOD.
23.46
Celebrating pretension makes everyone else feel better about their own pretension. In other words, Birdman is winning shit.
23.44
DID THEY FOR REAL HAVE BEN AFFLECK PRESENT BEST DIRECTOR AFTER SNUBBING HIM?
23.37
This precious kid is desperately trying not to shit his pants for winning for his first screenplay.
23.33
Birdman gets the screenplay Oscar that should have gone to Grand Budapest.
23.23
I loved how genuinely touched Dame Julie Andrews was by that.  Well done, Gaga.
23.17
At least it's not Carrie Underwood?
23.15
THE SOUND OF MUSIC.
Also Captain Von Trapp is responsible for my sexual awakening.
23.13
Note to Terence Howard, Chris Pine is how you properly emote.
23.06
But really how much does Idina hate John Travolta?
23.02
Gospel Hands for Common and John Legend KILLING IT.
22.49
Terence Howard making sure that you know this is all about him.
22.44
Will I ever stop getting the goosebumps when I see Benny C at a big, Hollywood shindig?
22.38
SING J-HUD, SING!
(Also we super dig this haircut on her)
22.32
Miss you Captain, my Captain.
22.31
This In Memoriam is going to hurt like a bitch.
22.27
Idris Elba though.
22.21
Reminder that woman doesn't think The Academy has a problem with diversity…
22.11
Big Hero 6 takes Animated Feature. The Lego Movie, meanwhile, gets all the Lego Oscars it can carry.
22.03
That was a fantastic performance.
21.57
Meryl's FUCK YES reaction to that though.
21.54
YAY FOR YOU PATRICIA, I HOPE YOU MEMORIZED YOUR SPEECH.
21.51
Okay it's time for like…a good montage or another acting award or something.
21.47
YAY FOR WHIPLASH!!!
21.44
NPH looking good and appears to have eaten a few steaks since finishing his run in Hedwig.
21.33
NEVER FORGET that Viola Davis should have an Oscar.
21.28
"Crikey! These are big buggers!"
21.18
EVERYTHING IS AWESOMEEEEEE.
21.17
"Ed Norton! He's right over there!"
21.14
Good for you for not letting the playoff music stop you, sir!!
21.08
SOBBING OVER THAT PROMO FOR MAD MEN.
REMEMBER THAT SHOW STILL EXISTS, TELEVISION ACADEMY?
21.08
Sage's mom just texted all her kids saying that "Lost Stars" sounds like a New Radicals song. The lead singer of the New Radicals WROTE that song. Good ear, Rosemary.
21.04
"Did I say 'pants down'? I meant 'hands down.'"
21.04
Not digging the goatee, Channing.
20.58
YAS I PICKED GRAND BUDAPEST FOR COSTUMES IN MY OSCAR POOL.
20.57
Julianne Moore is embarrassed by her swag bag.
20.51
ARE WE AAAALLLLLLLLLLLLLL LOOOOOOOOOOOOOOST STAAAAAAAAAAAAAARS?
20.44
DAT SPEECH.
20.42
J.K. Simmons sweeps the whole season. Well done, sir.
20.39
He's so earnest I love it.
20.37
YAY NEIL!
20.35
THIS IS AMAZING.
20.33
Benedict Cumberbatch is game for LITERALLY ANY BIT. Give him a bit and he will do it.
20.30
NEIL WE ARE READY FOR YOU.
20.15
There's no way that that's actually Tim McGraw.
20.06
Ethan, please stay forever. #GentlePirates
20.04
RUFFALO!
19.55
Reese and Robin Roberts shout out the #AskHerMore campaign! Yay, Smart Girls!
19.54
REESE WITHERSPOON FEMINIST HERO.
19.51
Reese Witherspoon's mom has her priorities in the right place.
19.43
Following the Pratts with Benny Batch was too much for us.
19.42
Sage just had an audible reaction to Chris Pratt.
19.38
The Dakota Johnson interview with Lara Spencer was PAINFUL.
19.24
This Royals show though.
19.08
LUPITA LOOKS LIKE THE INSIDE OF A RICH OLD LADY'S JEWELRY BOX AND I'M HERE FOR IT.
18.58
Felicity looks like Cinderella and we love it.
18.48
Laura Dern looks like a warrior princess.
18.41
WHEN DID DAKOTA JOHNSON LOSE HER ENTIRE PERSONALITY? THIS IS SO UPSETTING.
18.29
ETHAN!!!!!!!!!
Also we saw Before Sunrise on the big screen yesterday and seriously….that man. I think Sage may have a bruise on her leg cause I hit her so much during the screening.
18.24
Maggie just texted me that she spotted Ethan Hawke and I am not at all ready to see him because my loins may explode.
18.20
Yay for Dave Karger calling out Wild being shut out (one of my fave movies of the year) because it's a LADY driven picture.
18.11
I love that Giuliana has clearly been banished from having ANY interaction with a celebrity.
18.03
I LOVE a good montage but WHERE ARE ALL THE PRETTY DRESSES??
17.54
OKAY FAMOUS PEOPLE IT'S TIME TO GET HERE.
17.47
Anna Kendrick looks fab in a pinky coral with the perfect amount of tasteful underboob.
17.43
Patty's Gown is totally photo ready for that Oscar.  Gold goes great with Black and White.
17.35
While we wait for the celebs, I'm pondering what Sage and I are going to order for dinner.  Any thoughts?
21.57
We're confused because there are still 4 minutes left.  WHAT AWARDS SHOW FINISHES WITH 4 MINUTES TO SPARE?
See you at the Oscars!
21.55
Actors gave this award to actors for acting about acting! #SAGception
21.50
GET READY FOR YOUR OSCAR AT LAST JULIANNE MOORE.
Shouting out her Soap Opera Roots and talking about the joy of being with other actors.  She's killing this.  She's waited so long for this.  All hail the Queen.
21.40
This probably just cemented the Oscar. Eddie wasn't expecting this and he shouts out all the people in the running for Best Actor, nominated or not.  Precious sunflower.
21.38
When will the relentless appetite of Downton Abbey be satistifed??
21.33
Look at Rashida and Andy and their glasses.
21.26
Kevin Spacey for House of Cards – another no-show. The SAGS are strugglin', y'all.
21.25
It was a rough year, you guys.
21.23
Viola is still throwing shade for that New York Times Article and she should NEVER STOP.
21.22
ALL HAIL QUEEN VIOLA.
21.16
Reminder that HammBone is not nominated in this category and that True Detective is a MINI-SERIES NOT A DRAMA.
21.08
Stop name dropping Debbie except DON'T STOP.
21.00
Princess Leia, y'all.
20.56
Still looking for confirmation other than what we can SEE in pictures that Amy Poehler is with child.
IF YOU ARE NOT, WE ARE SORRY AMY WE LOVE YOU.
20.51
Frances is still not amused.
20.43
RUFFALO, WHERE ARE YOU? Step away from your Tumblr and pick up your award.
20.31
Also, next step Oscar, Papa MacGuff.
20.25
No, you know what's next Patty? A fucking OSCAR.
20.18
Can't be mad at that many beautiful, funny ladies on one stage. Orange is the New Black takes the Comedy Ensemble award!
20.11
Never seen Shameless, but yay for the Mace.  And I love how happy Felicity was for him.
20.09
And now I'm crying.  Thanks, Uzo.
20.07
YAY UZO but it's still bullshit they combine supporting and leading performances at the SAGs.
20.03
I always LOVE the opening of the SAG Awards.
19.49
AND JENNIFER ANISTON DENIED THE MANI-CAM TOO.
19.39
Emma Stone owns that menswear game like…
19.29
Maria forcing everyone to do the Mani-Cam, kicking and screaming.
19.27
SNAPS FOR ELLE WOODS.
19.21
Julia Roberts gives no fucks because she's Julia Roberts.
19.14
Ummmm, guys? Is Amy Poehler announcing another pregnancy here today?
19.07
Keira is pregnant and thus gives no fucks about tight clothes nor taking her shoes off.
We worship her.
19.06
Amanda Peet, I will give you a million dollars to dress like the hot woman that you are.