Scandal Season 5, Episode 10
"It's Hard Out Here for a General."
Posted by Kim
WELCOME BACK GLADIATORS! After an eternal winter hiatus, Scandal has come back to us. Where were we? Oh, yes. Liv dumped Fitz's sorry ass. That's really all you need to know. "It's Hard Out Here for General" picks up six months after the events of the midseason finale. Let's get right to the gifs, shall we?
"Lovers of Liberty, we are back. Where were we? Ah…power. The enormous teat off of which this town suckles." I love how Sally Langston is the official narrator of Scandal now.
Liv is at a family dinner with Rowan and nearby diners are sneaking pictures of her. Has she become more popular since dumping Fitz's ass? That's an America I can get behind.
LIV IN RED. I DIE.
"My baby had the Oval. You were running the place and he was clueless." Rowan may be the devil but he is always ON POINT re: Fitzgerald Grant.
"He tried to make me into a First Lady." Which, no.
"No one can ever cage me unless I let them." And Fitz caged her for such a long long time. BRING ON LIBERATED OLIVIA POPE MY BODY IS READY.
"Jake has come home. So should you."
"I don't like waiting." "Then don't." Are Liv and Jake fucking again???? Say yes.
OH YES THEY ARE. 
The whole thing is a power struggle. In the elevator. Against the door. On the table. Oral going BOTH ways. They are fighting to see who can get who off faster and I AM ALIVE. GOD BLESS.
Meanwhile, since he has no friends, Fitz decides to call Abby at 2 AM. 
Fitz asks Abby to accompany him to a dinner. Um. IS HE TRYING TO DATE HER? Back the fuck away.
Abby has the same "STAY AWAY DEMON" response. She lies and says Leo is sick in bed next to her. Fitz says he'll send some soup. WHAT? Also I miss Leo.
Huck shows up at Liv's door in the wee hours of the morning with a new client but she won't open the door because she has a very naked Jake in her apartment.
The client is the Director of the NSA (who happens to be a woman because Shonda Rhimes). Liv promptly kicks Jake out. Thanks for the sex, Boo.
"She's a total…" "Bad ass." "I was going to say trailblazer but bad ass works!" Diane Peters is a GENERAL of the Air Force AND she's the Head of the NSA, so yeah, I'd say trailblazing bad ass.
Diane's home computer is being hacked and it's coming from an Inside Job. Of course she has a lot of sensitive files, including a LOT about a "Project Mercury". 
The prime suspect of the hack is her partner Billy, who is a programmer. He has also conveniently vanished.
Diane refuses to believe he had anything to do with this. She says he drops off the grid all the time and that she did extensive checks on him when they got together. "HE CHECKED OUT," she insists.
Is Diane's boyfriend a spy or a whistleblower? That is the question.
*Jake watches Liv drink some post-coital water* "Can I have some?" *Liv looks at him.* "No." 
"Abby's still a bestie right?" Cyrus calls Liv in the middle of the night to discuss our favorite ginger.
"You think she's got it in her? Work wife? Can she handle it?" Ah, so THAT'S what Fitz is doing. He needs a new wife. And Abby is really the only option.
"Yes. Abby can handle it." Okaaaaaaaaaaaaaaaaay.
"Mellie Grant is in your office." I love how Huck always delivers this kind of news and how he looks terrified. ALSO HI MELLIE MY QUEEN.
Mellie wrote a book and she wants Liv to read it and give her thoughts. "Call it a favor."
A reporter for the Post asks Abby about Project Mercury. She shuts him down but you see the panic in her eyes.
Abby leaves the press room and goes on a tirade. "WHAT IS PROJECT MERCURY?"
Abby's call to Liv about the Post makes her realize that Billy is a whistleblower.
Jake meeting Fitz on the balcony. Oh green screen, I missed you.
"You think you'd find me drunk and playing Russian roulette with the nuclear codes?" Well yes, that's what children in power do when they are pouting.
"Abby says I'm all cylinders. Whatever that means."  STOP WITH HER.
Fitz asks Jake to look into the Project Mercury leaks. "I need someone I trust." HOW DO THEY STILL TRUST EACH OTHER?
"You don't talk to her?" "No. I don't."  YAS I LOVE A WORLD WHERE LIV DOESN'T TALK TO FITZ.
Fitz calls Abby to talk about Gettysburger's new grocery store line and the Middle East talks. Abby looks like her head is going to explode.
Fed up, Abby calls Cyrus. "Are you mad at me? Did I do something? HE'S DRIVING ME CRAZY."
"I AM TIRED CYRUS. WHY AREN'T YOU HELPING ME?" 
"Marriage, Red, can wreak havoc on a person. You're his new wife." I love how Cyrus just cuts straight to the chase.
"EW NO I AM NOT." Bless your light, Abby Whelen.
"I can't help you, you're the new wife. You need to find your own way into this marriage, Red. Godspeed." Cyrus either has no fucks to give or he's trying to push Abby or a combination of both. I choose option 3.
The Gladiators triangulate Billy's cell signal and locate where he is hiding out. When they get there, Jake is there too. He claims he is there under Fitz's orders but clearly something deeper is going on here.
Liv defends Diane's choices to Jake. "Her only mistake was falling for the wrong guy."
"No wonder you're so sympathetic to her cause." OUCH. Good to know Jake is still bitter.
Diane reluctantly accepts that she was wrong, given all the evidence. It sucks because she KNOWS it will become a gender war. "They are going to say he preyed on my loneliness."
"He looked at me and saw a woman. A partner. At least that's what I thought he saw." THIS HURTS.
"I won't just be the first female NSA director, I'll be the last. I deserve to be punished just not if it means punishing our entire sex." The horrible thing about this is that it is true.
Fitz calls Abby right as she gets to Liv's for a girls night. Liv does her best to contain her amusement at the situation.
"I stole some scotch from his collection." 
Girls night naturally turns into a Fitz Bitch session. "He's work wifeing the hell out of me. What is the man's PROBLEM? At 2 AM I can't feel that sorry for the rich handsome powerful leader of the free world who got his heart broken." PREACH.
"He doesn't have ANYONE. I was the last person he trusted." How how HOW does Olivia still have a shred of compassion for him? HOW?
"You're afraid he might actually pick up the phone." ABBY DOING SOME TRUTH TELLING.
Quinn discusses the NSA case whilst in bed with Charlie. You know what? I'm so glad these two psychos are making it work.
Liv calls the White House at Diane's behest. After much tortured hemming and hawing, Fitz declines to take her call. Instead he calls Abby to discuss new candidates for the NSA position.
After their latest hook-up, Liv and Jake have a silent conversation that ends with a hand kiss. The moment hangs before Liv shuts it down. "Be sure to lock up on your way out. You forgot last time."
"Who says we're not the dream team?" Charlie helps Quinn crack the case surrounding Billy.
"I think we need to prepare for your next step." AKA "We lost, Diane."
"They already have someone. An old crony of the President's. And I thought *I* was out of the loop." Oh no. There is only ONE old crony I can think of…
After analyzing speech patterns on two different phone calls, it is CLEAR that Billy wasn't the whistleblower.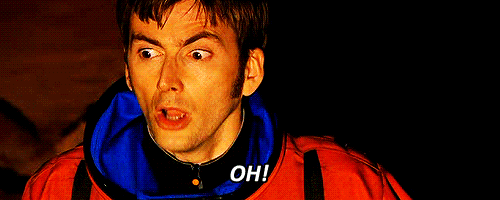 They go back to Billy's hideout and FIND HIS BODY IN THE FRIDGE. 
YEP JAKE IS THE NEW HEAD OF THE NSA. 
Jake killed Billy, he was disposing of him when the Gladiators showed up at the hideout.
Fuck Off Fitz. (i am not sure why I wrote this, but the sentiment always applies.)
Liv shows up at Rowan's demanding to see Jake. 
"I'm detecting a note of anger in your voice." 
"You can take your cue from us and get yourself some power. Some real power. 1600 Pennsylvania Avenue power." 
"You're standing on the sidelines screaming at the referee like some drunk sad parent a high school football game." 
Jake just drinks his wine.
Fitz calls Abby again and she shows up to set some boundaries. SASSING HIM FINALLY GOD.
"The job I've had here recently is a different kind a job and it seems to amount to no more than keeping you company." 
"Well done, Red. Good work wifeing." I LOVE CYRUS SO MUCH.
"Huck why are you so mean to him? He's normal. He's a normal person, Quinn. We have to protect him. He can't be friends with us." At last the truth comes out about the great Marcus freeze out.
Olivia says Mellie's book is a bore. "It will sell for one week."
"You can write a REAL book that tells the American Public who YOU are."
"It will be hard but people will remember it."
"I WANT TO WRITE THAT BOOK." YAS MELLIE YAS.
"Well then I'll call you tomorrow and we can get started."  YES YES YES. LET'S GOOOOOOOOOOOOO.
Are you as excited as me to see an Olivia and Mellie team-up FOR REAL? Let us know in the comments!