I've been watching The Bachelor franchise since day one. I've been there through the times where it genuinely seemed that people were there to try to fall in love and I've been there as it's gotten progressively more and more soapy and blatantly manipulative. BUT YET I STILL WATCH? Why? I have no idea, really. On the other end of the spectrum, we have our fashion blogger, Maggie. Her first season of The Bachelor was Ben's season, making THIS her first ever season of The Bachelorette. While Maggie is still suspicious of things because it is a reality show, she does bring a slightly less jaded perspective to the proceedings. So when she tweeted me asking if I was watching this season, I immediately decided that we should document our feelings.
So what happens when a Newbie and a Seasoned Veteran team up to watch the latest season of The Bachelorette? Read on to find out!
Maggie: Okay, so, I hated Jojo because she wore that stupid unicorn mask when she got out of the limo and, you know, her name is Jojo, but by the end I really liked her so I was sad for her but also she's so much better off without Ben, you guys.
Kim: Listen. Ben was boring AF and he and Lauren are ALREADY fighting break-up rumors, so really, who is the winner here?
Maggie: I love how on board these girls are with kissing on the first night.
Kim: Same. Although I DID chuckle a great deal when Jojo asked if they regretted anything and Kaitlin was like YEP. Don't have sex before the fantasy suites, you guys.
Maggie: Also, I think Jojo looks so much like 
Isla Fisher
, it's all I think about when I see her face. I really love her gold sparkle gown look.
Kim: She also has the same speaking voice that Isla has when she does an American accent. OH MY GOD IS SHE ACTUALLY ISLA FISHER?
Maggie: BRING ON THE MEN. A firefighter, he likes the idea of saving people, he's the Liam.
Kim: Every season, the issue of the lack of diversity on The Bachelor franchise comes up. It's pretty well-known that people of color never get very far (I don't think one has ever made it to the hometown visits? Someone correct me if I am wrong.) and EVERY SEASON the producers promise to try to do something about it. I look at firefighter Grant and think MAYBE THIS IS THE YEAR A PERSON OF COLOR MAKES THE FINAL FOUR.
Maggie: AARON RODGERS' LITTLE BROTHER DO YOU THINK HARRY IS WATCHING THIS SEASON?
Kim: Someone call the Dunkirk set and make sure Harry gets a live feed. I'm sure feminist Harry Styles will have an opinion on all this nonsense.
Maggie: I don't care about this Marine. I'm sorry, America.
Maggie: This superfan is such a derp.
Kim: My first reaction to him was that he wants to be the Bachelor and since they only go through the rejects now rather than the early days when they would do an outside search. I kind of miss those days. REMEMBER HOW THEY WOULD SET UP THEME SEASONS? Prince Lorenzo, Charlie O'Connell, Jesse Palmer.  Look, I get why they do this now, because the fans who believe this show is real get invested in "love stories" but I also am like a good number of these guys don't give a fuck about the bachelorette, they just want to get far enough to be the bachelor so they can bang all the women. HEY I WARNED YOU I WAS BITTER.
Maggie: "A former pastor who works in erectile dysfunction."
Kim: Also he has horrible hair? Like it looks like sex criminal hair?
Maggie: SEX CRIMINAL HAIR OMG.
Maggie: I forgot to pay attention to the guy playing the piano. I like the biracial guy but he's too pure for reality TV.
Kim: There's always a few guys every season that I am like WHY are you doing this, you are too good for this show. Usually they seem to be pretty confused as to what the hell they are doing on The Bachelorette too.
Maggie: I'm so sick of small towns, you guys. SHUT UP ABOUT YOUR VALUES, NO ONE CARES.
Kim: BUT MAGGIE HE IS POSING PENSIVELY IN FRONT OF A FARMHOUSE.
Maggie: Jordan and Jojo is too cutesy, they can't end up together, but he seems great so far.
Kim: First guy out of the limo. They are always very strategic with that FIRST GUY. He's gonna make final four, mark my words.
Maggie: I can't tell about this guy complimenting her sense of self.
Kim: Was this the guy who went straight for like holding both of her hands and flailing them around and interweaving their fingers? Like, okay, so many of these guys got touchy REAL FAST and I'm like you should wait for the signal that it's okay to touch.
Maggie: Is this Derek? Do we know? So many white guys with brown hair and I say that as a white person with brown hair, okay.
 Maggie: James F, I love when they need a last name initial. I don't like red ties on black shirts. Former competitive swimmer = unemployed? If he brought a bottle of wine, he could have brought a glass.
Kim: IDK I loved WOULD YOU ACCEPT THIS BOTTLE OF WINE? And we're on The Bachelorette, it's totally acceptable to drink straight from the bottle.
Maggie: It's cute the marine I don't care about is nervous. Will sucks. I hate him. I like Chad for no reason at all. I am currently rooting for him. The guy after him sucks. I like this one guy but THE EYEBROWS. This is non-negotiable, they need help.
Kim: Eyebrows can be tamed. I've been drawn to this guy's FACE from the start.
Maggie: I NEED THEM TAMED SORRY NOT SORRY.
Maggie: Any time you're being filmed for reality TV playing guitar and singing, it's because they're laughing at you and not with you.
Kim: Every time a career is listed as "singer/songwriter" I get flashbacks to Wes in Jillian's season and his terrible country songs (Love don't come easy, okay?) and NOT BEING THERE FOR THE RIGHT REASONS. In fact, I think that term was COINED because of him.
Maggie: It's a kilt, it's not that big of a deal. THESE GUYS ARE BEING SO CATTY ABOUT THE KILT OH MY GOD.
Kim: LISTEN I RECAP OUTLANDER. KILTS ARE GREAT.
Maggie: Santa, no. Just. There's a lot here, okay. Like, no. NO. I don't. No.
Kim: WHY.
Maggie: OKAY MAYBE I LOVE JORDAN RODGERS I DON'T KNOW.
Kim: They clearly want us to.
Maggie: I don't even care if I'm being manipulated, MORE JORDAN PLS.
Maggie: Mustache douchebro, no. Squeeze my balls douchebro, no.
Kim: HIS BLUE BALLS. Seriously? Look I get that every year the introductions get more and more ridiculous but don't you feel any modicum of shame, bro?
Maggie: I'm losing track, there are too many men brought on, Jojo. Seriously there's so much riff-raff. THE ONE GUY'S THING JUST SAYS HIPSTER, OMG.
Kim: HOW DID I MISS THAT?
Maggie: One guy called her "girlie" but I can't tell the vibe, like pervert or gay bff, I don't know. This All 4 One song was my jam but this is so awkward.
Kim: Yeah, I was on the side of NO with this one. I saw some reactions of "Oh he's precious" but I'm just like this guy is a WEENIE. And you know I LOVE endearingly nerdy guys, but there is something about this one that turns me off.
Maggie: There's no THERE there.
Maggie: This guy with the unicorn is the only acceptable stunt to me because call back. Texas, horses, good face. Luke can stay.
Kim: Agree. It took me a second to GET that he was doing a callback to that cause I am dumb.
Maggie: There are seriously like a thousand dudes in this room, god. These guys are being so catty about the marine getting the first solo talk.
Kim: NAPOLEAN COMPLEX!!! I love that the first thing the douchebros go for is his height.
Maggie: MEN ARE SO CATTY.
Kim: DudeBro "I certainly HOPE he could do push-ups with a girl sitting on him" *Internal Monologue* I can't do that, thus I will make fun of it.
Maggie: Ali is the guy with the eyebrows, okay.
Kim: I AM SORRY BUT I LIKE HIM.
Maggie: He is pretty adorb in retrospect. I just have feelings about eyebrows.
Maggie: Jordan gave her his jacketttttttttt. He asked how the past couple months have been ugh you guys HE'S MY FAVORITE
Kim: Fantastic first impression. IS HE PLAYING THE GAME HERE?
Maggie: WHO CARES.
Maggie: WILL SUCKS.
Kim: LIKE WHY ARE YOU PLAYING THIS GAME TO GET TO KISS HER? Just let it happen.
Maggie: JORDAN'S BACK YAS JORDAN KISS HER. NOW THAT IS A KISS THAT'S RIGHT JORDAN AND JOJO IT IS, CUTESEY BE DAMNED.
Kim: Will should take notes.
Maggie: Wells is so awkward with All 4 One, I can't
Kim: WEENIE.
Maggie: Okay wait I don't know if I like Chad. So she thinks he's vulnerable but actually he's a dick???
Kim: He's completely getting the villain edit and I find his commentary delightful. I mean…RUN AWAY JOJO but keep him around awhile.
Maggie: Damn Daniel guy's got to GO.
Kim: Awkward Canadian Vampire.
Maggie: WHY HASN'T SANTA SHOWN HIS FACE YET?
Kim: There was a guy one season who wore a mask for 2 episodes I think? Like literally he wore a mask covering half his face and then it was like OOH BIG REVEAL HERE'S MY FACE. He didn't last long.
Maggie: I CANNOT WITH MASKS WHAT THE FUCK?
Maggie: Oh shit I lost track of who's poking whose belly button. SHIT IS CRAY YOU GUYS.
Kim: IT'S THE AWKWARD DRUNK CANADIAN VAMPIRE
Maggie: The erectile dysfunction pastor just said there's weird mojo is how weird the mojo is rn. That Nick guy looks like someone from my high school but I know it's not him but it LOOKS like him. CAN YOU IMAGINE DEALING WITH THIS MANY DRUNK GUYS? I WOULD DIE.
Kim: Her face when they interrupted the ITM's (that "into the mics" for noobs) though.
Maggie: The camera just panned over guys I swear I've never seen before, how many fucking guys are in this mansion?
Maggie: Ew I was really hoping she wouldn't end up on Santa's lap.
Kim: IT WAS INEVITABLE.
Maggie: People from Texas fucking love other people from Texas.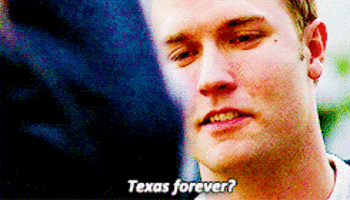 Maggie: James needs to stop gripping her shoulder. WHAT IS HIS LAST NAME INITIAL?
JORDAN GOT THE FIRST IMPRESSION ROSE
Kim: Either he's doomed or he's a finalist. There's no other option for the first impression rose getter, if you look at the show's history.
Maggie: It's weird the kilt guy knew that about Olivia from last season, right, or am I being heteronormative?
Kim: OKAY BUT HIM SAYING "Olivia got the first impression rose last season and then she got stranded on an island" gave me LIFE.
Maggie: BECAUSE MEN ARE CATTY.
Kim: And to answer your question, more and more dudes will study previous seasons just to learn how to play the game. So this guy is here to play.
Maggie: THE WAY JORDAN'S HAIR SWOOPS GOT ME OVERWHELMED
Maggie: If Jojo dies under suspicious circumstances, I'm just saying, check Robby's alibi
Maggie: WHAT THE FUUUUUUUUUUUUUUUUUUUUUUUUUUUUUUUUUUUUUUUUUUUUUUUUUUUUUUUUUUUUUUUUUUUUUUUUUUUUUUUUUUUUUUUUUUUUUUUUUUUUUUUUUUUUUUUUUUUUUUUUUUUUUUUUUUUUUUUUUUUUUUUUUUUUUUUUUUUUUUUUUUUUUUUUUUUUUUUUUUUUUUUUUUUUUUUUUUUUUUUUUCK EVEN I KNOW WHO THAT IS HOLY SHIT YOU GUYS ITS JAKE.
Kim: STAY AWAY DEMON.
Maggie: MEN ARE SO CATTY I LIVE FOR THIS
Kim: I would be catty AF if I thought I would be sharing a house with Jake Pavelka.
Maggie: I'm so relieved, she was all close family friend/brother and I would have vomited BUT ALSO WHAT IF HE HAD BEEN ON THE SHOW TOO OMG
Kim: My body recoils every time he speaks.
Maggie: But also like Jake has any actual advice, like Jojo is fyne, she doesn't need you, sir. Jojo, don't lie, that was not helpful.
Kim: ROSE TIME. FINALLY. I'm tired.
Maggie: LUKE YES GOOD. Okay so All 4 One worked then, cool.
Kim: WEENIE.
Maggie: I don't know if I like James T??? Too much shoulder grabbing whilst being awkward.
Kim: NO TOUCHY.
Maggie: GRANT YES HE'S THE LIAM. Chad, expected, okay.
Kim: Chad is picking up Olivia's mantle of "She's totally communicating with me via her eyes" so this is gonna be fun.
Maggie: Who is Chase? That marine is tiny though, such a smol.
Kim: Aw, give him a break, he's big.
Maggie: NO ROBBY (but yeah expected). THE HIPSTER REALLY? Ali Eyebrows! I hate Santa. BOO WILL I HATE YOU. THERE ARE THREE JAMESES?????
Kim: I'm not even going to bother learning half of these names.
Maggie: Ew no to Vinny. EW this erectile dysfunction guy NO Jake? Who is Jake?
Kim: Someone who will be gone next week considering he got zero screentime.
Maggie: WAIT DANIEL? COME ON WHAT THE FUCK
Kim: THE PRODUCERS TOLD HER TO MARK MY WORDS
Maggie: Do they literally shoot this overnight, it is morning when they leave? 
UnReal
 is so real.
Kim: They also hose down the driveway to make it sparkly, but that has got to be HELL on her long gowns.
Maggie: I tried to watch the "this season on" BUT IT WAS SO MUCH I TAP OUT.
Kim: There are lots of tears and kissing. Chad appears to get violent and there's intervention from Chris Harrison. I CAN'T WAIT.
Do you have any early favorites for this season? Are you as jaded as Kim is? Let us know in the comments.