Posted by Kim, Maggie, and Kelsey
Maggie: Shout out to my sister in Boston who attempts to read these even though she doesn't watch the show <3
Kelsey: Last episode feels SO long ago. Like aren't we over the last rose psych out yet?
Kim: Stupid July 4th falling on a Monday and pre-empting my stories.
Maggie: I'm having a hard time paying attention to the this week on the show bits but I did spy some cardigans so let's go.
Kelsey: While Jordan's hair makes me overwhelmed, Alex's hair is weird and gross and stringy in this first scene.
Maggie: OKAY RIGHT?
Kim: SERIOUSLY. What's going on there, Smol?
Kelsey: Is Chris Harrison still doing his clothing line? I need to look into this.
Maggie: Um, fucking EXCUSE ME he has a clothing line?
Kim: What even IS part of his line? Ill fitting blazers? Rose brooches? WHAT?
Maggie: THIS WEEK IS HUGE DID YOU GUYS GET THE MEMO.
Kelsey: Alex's "Whoa" response to his date is fucking hilarious.
Kim: But is this a pity one on one, Smol? 
Maggie: How many times are we all going to acknowledge Alex is the only one to not have a one on one yet?
Kim: IDK how many times did they mention that Wells was the only one not to have kissed her yet? They need something to fixate on.
Kelsey: "So…shut up." Such insight, Chase.
Kim: LISTEN. I have NEVER been more proud of the fact that I said that Chase was the Gretchen Weiners of the clique than I am in this very moment. He has HAD IT with Regina George. I mean, he may as well be giving the Smol Swedish Weight-Gain bars right now.
Maggie: I think Alex means they all have a foundation that you can't build on tearing another guy down????
Kim: But isn't that what Alex has been doing this WHOLE TIME? Do they EVER not talk about the other guys when they are together?
Kelsey: Ew is Alex sitting in the middle seat? Stop.
Kim: Seriously, why is he sitting SO CLOSE? It would make me bananas. 
Maggie: Personally I'd rather be on the bus with my clique than on this awkward drive with Jojo, but whatever.
Kim: Give me ALL the footage of the plastics on the bus, you guys. ALL OF IT. Also, we got an interesting glimpse into the group dynamic. Last week, I pondered whether or not Luke was a loner, but he was ensconced in the middle of the bus. James Taylor, on the other hand, just seemed like he was so happy they let him sit with him.
Maggie: You KNOW Chase was internally screaming "YOU CAN'T SIT WITH US."
Kelsey: Dude I feel like their date is them just sitting in the back of a car all day? This is super boring.
Kim: SHOW THE BOYS ON THE BUS.
Kelsey: "I'm having a hard time connecting with him romantically." Ok, imagine this same date with Luke, they'd be naked by now.
Maggie: Okay why does she keep saying they're so comfortable? It doesn't read that way at all to me. (Or do I just hate Alex? Unconfirmed.)
Kim: I KNOW they probably played up the long stretches of silence for the comedy/awkward of it all but at the same time maybe they didn't? They don't have anything to talk about and they have nothing in common. I don't know WHY she kept him, honestly. This is SUCH a pity one-on-one.
Kelsey: Holy shit I can't even respond to this rap of the bus boys. This is fucking hilarious.
Kim: OKAY but Luke's BURN of the Smol though. He'll need a stool get into the sidecar? THIS IS MAKING ME QUESTION ALL OF MY HATRED TOWARDS HIM.
Kelsey: Ohh I want to see more of James' tattoos.
Maggie: What the fuck is tattooed on James Taylor's arm and how have I never noticed it before?
Kim: I have not noticed it either but that's because I always try to avoid looking at James Taylor directly.
Maggie: I'm so scared of Bachelor in Paradise, you guys.
Kim: You should be.
Maggie: Alex doesn't seem that Wild and Unruly to me, but sure let's see how this gaucho date goes.
Kelsey: "He actually looks really good!" No, JoJo, he does not look good in the gaucho attire.
Kim: I am so embarrassed for him RN.
Kelsey: "You're a cute little gaucho" LOLOLOL JoJo is calling him SMOL too.
Kim: I'm just glad everyone is FINALLY acknowledging the Smol's smolness.
Kelsey: Jordan is a picky eater. He can hang out with you, Maggie.
Maggie: JORDAN IS A PICKY EATER LIKE ME THIS IS DESTINY.
Kelsey: I want all of those meats.
Kim: IDK I am terrified this whole roadside meat stop is going to end up like that scene in Bridesmaids. You know which one.
Maggie: Is it humid in Argentina? How does Robby maintain that perfectly coiffed swoop?
Kim: I am still MYSTIFIED about what is going on there.
Maggie: Real talk, I think Alex is a little too all business and goals oriented to connect with his heart on this date. He's not soft enough somehow in general.
Kim: He's so focused on WINNING I think he's lost sight of whether or not he even LIKES JoJo.
Kelsey: How long is this date going to go, I can't take his hat (beret?) much longer.
Kelsey: Okay the man with the horse seems fucking weird. I don't like this.
Maggie: Does the gaucho with the horse remind anyone of the yoga date though?
Kim: OH MY GOD IT DOES.
Maggie: Wow, this is such a natural relaxed comfortable date, lying in a field spooning this horse with you.
Kim: Does it count as voyeurism if the horses watch? (Seriously, does this show know what I've been reading lately? Are they breaking into my iPad? If they do a Bodyguard type of date next, I'm calling the cops.)
Kelsey: Oh my god is Alex about to be little spoon?
Kim: Well, he is smol.
Maggie: Aw, give him a break, he's big.
Maggie: "Today is just confirmation that somehow I'm still here" I couldn't have put it better myself, Alex.
Kelsey: "I'm in a sense of enlightenment right now" Fuck you Alex.
Kim: Deep thoughts by a Smol Marine. (ALSO IS HE NOT PICKING UP HER VIBE? She is RADIATING "no romantic interest" here.)
Maggie: Robby's style hews a little Miami Vice now and then, yes?
Kim: OH MY GOD I'VE FIGURED OUT WHAT ROBBY'S HAIR REMINDS ME OF.
Maggie: Ooh we finally got to another "I'm falling in love with you" which just underscores how much Robby jumped the gun. (For someone who's gotten like no screen time, I'm sure talking a lot about Robby so far)
Kim: Dude, he's spent like 5 minutes with her, he just thinks L-Bombs are how you win.
Maggie: Dude, is Alex going home right now????
Kim: Chris Harrison lulled him into a false sense of security by saying no one-on-one roses…
Kelsey: "From day one we've had a connection" Really? I literally feel zero chemistry between these two.
Kim: ZERO.
Maggie: GUYS ALEX IS GOING HOME RIGHT NOW.
Kim: Shouldn't have gone with the premature L-bomb on the FIRST ONE ON ONE.
Kelsey: JoJo's reaction to Alex telling her he's falling in love with her was not a positive one. DAMNNNNNNNNNNNNNNNNN JOJO.
Kim: Her face was literally "Oh shit, I have to send you home right now."
Kelsey: "I don't feel as excited as I should feel" Oh my. GET IT.
Maggie: I was not expecting this even though I knew that's how she must be feeling, my heart stopped a little.
Kim: I ALWAYS respect when they don't torment the people for a week before cutting them at the rose ceremony. When you know you know.
Maggie: Holy shit, Alex is going home. Right. Now.
Kim: YOU ARE SO ALIVE RIGHT NOW MAGGIE.
Maggie: I have a lot of respect for how she's handling this, honestly she's coming across so well this season. I don't need Chris Harrison to tell me how strong and independent she is, okay.
Maggie: You just know he's SEETHING on the inside. After they spooned that horse and everything.
Kim: He must feel so used.
Kelsey: Too bad this is the first shirt that really fits Alex properly.
Kelsey: Alex completely closes off. Which, honestly, would be my reaction, too.
Kim: I mean, I get being dumped on National TV is no fun but how could he have not seen that his relationship with JoJo was no where NEAR the rest? And at this point, there was no room to catch up. And like making her feel bad about it is just him trying to make HIMSELF feel better.
Maggie: I hate seeing her doubt herself, I think she did the exact right thing. JOJO YOU'RE GOOD, YOU DO YOU.
Kim: Bye Smol Regina George.
Kelsey: Private jet to Mendoza v. long car ride to the Estancia? Like, c'mon blatant favoritism.
Kim: I mean…he's been the "frontrunner" since day one. Spoiler alert, that term is going to make you want to tear your hair out by the end of the episode.
Maggie: Okay this wine tasting date I can get behind. Also…what is this pattern on Jordan's shorts, he's such a Harry girl.
Kim: I love a man who is not afraid to rock a good pattern.
Maggie: Ew okay maybe I can't get behind this date
Kelsey: Grape crushing reminds me of the grape crushing fail.
Kim: Oh, you mean this? SORRY I LAUGH EVERY TIME, I AM GOING TO HELL.
Kelsey: Okay they're drinking their foot grape juice.
Kim: I don't think that's how it's supposed to go. Also, we go to an orchard every fall to pick apples and they ALSO have grapes that you can pick off the vine and I SWEAR TO GOD those grapes are some of the best things I've ever put in my mouth. So I can see WHY they did this, even if I think it's gross. Just say no to foot juice.
Maggie: I was so on board with this date idea, especially after the horse spooning fiasco with Smol, until they started drinking it and then I started throwing up.
Maggie: Luke and Chase are either downplaying or don't know about the fact that Jojo supposedly met Jordan's ex and got that scoop before filming, the "external hype" isn't all it's cracked up to be I KNOW HE'S MY FAVE BUT I'M SAYING.
Kim: Okay, with Smol Regina George gone, that bumps Cady/Jordan up to Head Plastic, right? Chase/Gretchen and Robby/Karen TOTALLY WANT TO STAB HIM.
Maggie: YES. EXACTLY THAT.
Maggie: "What does JoJo want to do with Luke on a one-on-one that she doesn't want to do with me?" Sex, Chase. SEX.
Kelsey: JoJo-Luke one on one, seems like they're just going to have sex.
Kim: I love that you two wrote that independantly. WIFE BRAIN. Also, accurate.
Maggie: Jojo and Jordan's banter is just a liiiiiiittle awk.
Kim: I think they are REALLY still in the "OMG I have to impress this person" phase where they make awkward jokes that only Harry Styles can pull off and on the inside you KNOW Jordan is just going "I carried a watermelon?"
Kelsey: JoJo is definitely making it clear that she's taking Jordan to hometowns.
Kim: OMG WE ARE FINALLY BRINGING UP THE ELEPHANT IN THE ROOM AKA HIS FAMOUS BROTHER AND IF HE'S GOING TO BE AT HOMETOWNS.
Kelsey: Jordan and Aaron don't have much of a relationship? Hmm..
Maggie: THIS IS WHY HE GETS SO DEFENSIVE HE THINKS THAT'S HOW AARON IS AND NOT HIM AHHHHH YOU GUYS I GET IT NOW.
Kim: Imma need our resident Green Bay Packers experts Shannon Leigh, Kelly, and Harry to weigh in on the Rodgers Family Drama.
Kelly aka The TVMouse: As a staunch non-viewer of the Bachelorette, I still don't know anything about Jordan aside from (1) his hair and (2) that Buzzfeed post comparing him to a Veggie Tales asparagus. Plenty of sibling disagreements happen between two good people, so maybe the fact that he's not tight with his brother doesn't mean he's a terrible person. That being said, anyone who has the opportunity to be tight with Aaron Rodgers and somehow wastes that opportunity is not a person I trust. Have you seen Aaron's full-on Obi Wan Kenobi robes or his Dubsmash videos with girlfriend Olivia Munn, which whom he shares an adorable rescue pup named Chance? Did you know that he photobombs people on the red carpet? Have you read about how he confuses fellow NFL players with his weird sense of humor, which is basically just Princess Bride quotes? Did you see him shut down an Islamophobic fan at a press conference? LISTEN. I swore not to let myself love again after Brett Favre betrayed me, but I'm in DEEP with Aaron Rodgers, and if this comes down to Team Aaron and Team Jordan, I'm Team Aaron every time. (that's me giving you a comment hahaha.)
Maggie: OMG he DOES look like a Veggie Tales Asparagus.
Kelly: Secondary Comment: Harry agrees with me.
@AaronRodgers12 you're my hero.

— Harry Styles. (@Harry_Styles) February 4, 2013
Shannon Leigh: Like, I understand sibling rivalry and feeling inferior but by ALL accounts Aaron is literally the sweetest most genuine guy in all of professional sports so if your insecurity is strong enough that you can't stay on good terms with him, I have no fucking time for you.
Maggie: Now we just need a comment from Harry Styles. I'll wait. Also, I respect you guys' passion but also Jordan is my FAVE and I don't feel like we know the full story whatsoever.
Kelly: Bachelorette Conspiracy Theory: Their relationship is fine and this is a scheme concocted to (1) ensure that JoJo isn't in it for the celeb connections and (2) get Aaron out of having to appear on The Bachelorette, unless (2.5) Aaron makes a surprise appearance for ratings drama.
Maggie: OHHHHHHH. Very nice.
Kim: I can TOTALLY get behind that theory. Besides, the way JoJo was fishing for info about Aaron made me KIND of feel like she wanted to meet him? IDK I don't trust anyone on this show.
Kelly: Trust no one. Except Aaron Rodgers.
Kelsey: L word out.
Kim: WHOA. UNEXPECTED.
Maggie: I WAS NOT EXPECTING THE I AM SO IN LOVE WITH YOU OH OH MY GODDDDDDDDDDDDD THIS IS SO GREAT admit it, that was the best of the three so far.Z
Kim: It definitely felt the most genuine. He's spent the most time with her, he can say it and I won't want to die from humiliation.
Maggie: He loves kissing her against a wall and I for one am not mad at it.
Kim: I'm Niall watching this all unfold.
Maggie: I'm going to start saying "looking fresh, ready to soar places today baby, you look good" to my reflection before leaving the house, thank you James Taylor.
Kim: All I thought of during this segment was Marshall talking to himself in the mirror on How I Met Your Mother and then I got mad because that show is dead to me, yet I think of references to it ALL THE FUCKING TIME.
Maggie: Me too, every time I send a texty text.
Maggie: Okay but if this is highly unattractive, maybe you guys don't want to eat a meal with me.
Kim: That "pizza" looks really gross? It just looks like cheese on bread and not in a delicious way? I could totally go for that cheeseburger though.
Maggie: Agreed. What are you doing, Argentina?
Kelsey: Boys are like shaming James on these fries. Okay.
Maggie: Men are so fucking cattyyyy.
Kim: CHUBBY BUNNY!
Maggie: OOH THAT HEAD MASSAGER THING IS GOING TO MESS UP ROBBY'S HAIR POOF.
Kim: Nah, there's too much product in it to mess that shit up.
Kelsey: OOOOOH Robby's dared to get down to his undies.
Kim: NOW I see the swimmer's body.
Kelsey: OH MY GOD ROBBY APOLOGIZING TO MEMAW IN CAMERA. AMAZING.
Kim: If I were Robby, I'd be apologizing to Memaw for saying I love you on the first date, not stripping down to my skivies.
Maggie: Listen, I think we can all agree Robby has a LOT to apologize to Memaw for, okay?
Kelsey: James are you being a little bitch?
Maggie: Um, newsflash, James Taylor is a little bitch.
Kim: He's also being like…Derek-level aggressive in this date? Like he's WAY overcompensating for the glaring lack of sexual chemistry between him and JoJo.
Maggie: Was he? I think I really zoned out a little every time he was onscreen.
Kim: He kept trying to be the FUNNY guy and pull focus in a REALLY awkward way. There's only one person who can get away with being that loud and over-the-top with the focus pulling and it's not James Taylor.
Maggie: Piling into bed to watch the Brazilian Bachelor is the most Maggie date on this show yet.
Kim: I desperately want to watch the Brazilian Bachelor, just to know if it is as ridiculous as American Bachelor.
Maggie: I forgot there's a rose on this date. Honestly I don't know who I think will get it. Chase has been in the background this whole date. Robby getting hated on by James, James doing the hating, idk.
Kim: TBH, I fell asleep for a giant portion of this date.
Kelsey: Wow Robby's breakup is recent. I would be hesitant, too, if I were JoJo.
Maggie: It's been four and a half months since a bad breakup after years together and already Robby's love for JoJo is his priority? That sounds fake but okay.
Kim: Let's be SPECIFIC here. Didn't he say FOUR YEARS? Yeah, I'd be incredibly skeptical too. Major red flags.
Maggie: It was definitely three or four years, maybe on and off? BUT STILL.
Kim: Can we say rebound?
Maggie: I get Chase, you guys, I don't think he's dead behind the eyes, I just think he is not cut out for reality TV. This is so me, just feeling frozen up in an unfamiliar, uncomfortable situation. And I am straight up DELIGHTFUL. It just wouldn't read on camera here.
Kelsey: I do think Chase seems the most… normal? Like grounded maybe? I like him more this week than ever.
Kim: First of all, yes you ARE delightful, Marshmallow. And second, I think you hit it right on the head. I totally found myself getting him this week and now I have a fierce need to GET HIM OFF THIS SHOW. Which of course means that he's going to be the next Bachelor.
Maggie: FREE CHASE 2K16. (And thank you.)
Maggie: I have no public comment on her talk with James Taylor just now.
Kelsey: JoJo and James have no intimacy factor? I think JoJo sees good things in him but maybe no chemistry? It is all very sweet, but no sexual tension? I can't really place it.
Kim: ZZZZZZZZZZZZZZZZZZZZZZZZZZZZZZZZZZZZZZZZZZZZZZZZ. Oh sorry, I fell asleep.
Maggie: There's a lot of uneaten food on that coffee table.
Kim: IT MAKES ME SO SAD.
Maggie: Wow this debate with Robby and James is just kind of annoying. It's like they're trying to predict who goes home and Robby is being like crazy defensive. It's not up for argument.
STOP TRYING TO MAKE "FRONTRUNNER" HAPPEN, IT'S NEVER GOING TO HAPPEN.
Kim: Like, who cares about a frontrunner, just care about making it into the top 4. One week at a time, bitches.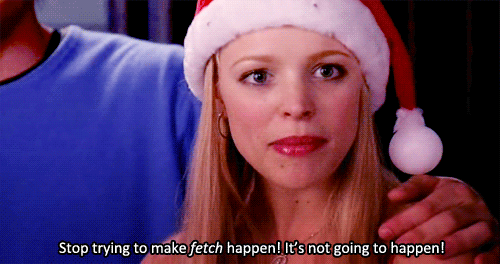 Kelsey: Prediction for the rose: Chase.
Kim: In a good and just world……..
Kelsey: Nope, Robby, okay.
Maggie: UGH I knew it was going to be Robby. (slim pickings, tbh)
Kim: Did he get it because he stripped down to his briefs?
Maggie: I understand why James Taylor and Chase are so upset but god, just SHUT UP.
Kelsey: James knocking over a glass, this is so fucking awkward.
Kim: James Taylor is DRUNK. JoJo's face when he goes to pick up the glass is PRICELESS. She's like "Just leave, Bro."
Kim: Time for Luke's one-on-one and we get MORE horseback riding. Seriously, it's like they KNEW that I've been reading Larry Equestrian fics. 
Maggie: Snowflake's CUTE, y'all
Kelsey: Snowflake is the pony. Same name as the missing dolphin in Ace Ventura.
Kelsey: JoJo calling Luke "smart & deep" and I'm like…whhhhhhat…?
Maggie: Okay but when has Luke been smart and deep and explained his feelings???
Kim: He's smart and deep in his mouth. Sorry, that makes no sense.
Kelsey: I'm glad Luke is like actually comfortable on a horse and wasn't faking it for the storyline.
Kim: COWBOY TAAAAAAAAAAAAAAAAAAKE ME AWAAAAAAAAAAAAAAAAAAAAY.
Kelsey: "Luke is for sure a man." Well I'm sure you've felt his boner while you makeout, so.
Kim: I can literally feel the lust emanating from my television.
Maggie: "What does that mean when she does that?" "She's got a bug in her nose." SO DEEP. SO PERCEPTIVE.
Kim: Does Luke speak horse?
Maggie: I mean, he looks good in that shirt, I don't blame her.
Kim: I am confused by HER shirt? It looks like the sides are intentionally held together by safety pins? Why?
Maggie: "Living in the moment?" "Waiting to make plans with her?" Oh man, he's so unemployed, that was all code for unemployed.
Kim: Oh noooooooooooooooo. Don't be blinded by the sex haze JoJo, think about your future.
Maggie: They didn't show her asking Luke who'd she meet going to his hometown, I'm just putting on the record.
Kim: I didn't notice that. INTERESTING.
Kelsey: So I'm starting to feel like they should be having some real conversations about like where they see themselves living if they end up together? Are these guys able to move? Is she flexible? Where does she want to live?
Kim: THAT'S NONSENSE, KELSEY.
Maggie: What a ridiculous thing to say.
Maggie: That's shitty that they found out no cocktail party from Luke, I don't like that.
Kim: I mean at this point, the cocktail parties are a Moo point. She's spent plenty of time with all the guys this week, if she DIDN'T know what she wanted to do already, I would be concerned.
Maggie: Aw, Robby thinks he's a Gryffindor, look at his tie. Personally, I think he's still waiting on his Hogwarts letter but whatevs.
Kim: But is Robby a squib or a muggle?
Maggie: Squib, yet another thing to apologize to Memaw for.
Kim: AHAHAHAHAHAHAHAHAHA BLESS.
Maggie: BRINGING IT FULL CIRCLE.
Maggie: LUKE. Expected. JORDAN. Expected. And Robby already has his, okay. Let's do this.
Kim: MY BODY IS READY.
Kelsey: I think it's Chase, guys. I can't help but think she has friend-zoned James Taylor.
Maggie: CHASE OH MY GOD FUCK YEAHHHHHHHHHH I WASN'T EXPECTING THIS YAY I'M SO HAPPYYYYYYYYYYYY I thought he'd make the top four too homogeneous (he literally looks like Jordan light) but this is so great.
Kim: THE PLASTICS STAY TOGETHERRRRRRRRRRRRRRRRRR.
Maggie: YAS NOTHING CAN DRAG ME DOWN RIGHT NOW.
Kim: NOBODY NOBODY.
Kelsey: Bye James T. So sad. I'm the only one.
Kim: Yep, you are.
Maggie: Oh, right, James Taylor. Sad.
Kelsey: Bad tie tonight, James. Bad suit in general, James. It doesn't look tailored at all.
Kim: TAILORING IS YOUR FRIEND.
Kelsey: I think JoJo wanted to sit down to make herself feel better about rejecting someone so sweet.
Maggie: Sorry, I totally zoned out. Sad. IT IS SAD.
Maggie: (I'M SO HAPPYYYYYYYYYYYYYYYYYYYYYYYYYYYYYYYYYYYYYYYY)
Kim: HOMETOWNS NEXT WEEK. Always some drama. We fly to San Diego Comic Con the next afternoon, so Imma do my BEST to get the post up before then. We'll see. If not, we'll see you for the fantasy suites!  Till then!