Editor's Note: When Jaime came to us with the idea for this post, I laughed and laughed and laughed some more. "You KNOW how I feel about the HIMYM finale, RIGHT?" It's been two years and I am STILL angry. True to my word, I've never gone back and watched an old episode since the finale aired. (I never did get around to having a bonfire with my DVDs though.) I still quote it and reference it fairly often, but it is always with a sense of melancholy ("Ugh, remember when that show wasn't dead to me?").  Needless to say, I was very curious about what Jaime would have to say regarding loving something that I personally find to be indefensible. I may vehemently disagree with him but he raises many points that are valid. YOU DO YOU JAIME. It's the Head Over Feels philosophy after all. Thank you for your bravery in owning up to this. It actually made me want to watch the show again. 
But I won't. How can I watch something that no longer exists? 😉 -Kim
It's been two years since the end of How I Met Your Mother, and I think it's finally safe to admit it: I loved the finale. Whew! I said it.
Had I come out with this opinion when it first aired, I likely would have received a barrage of angry tweets—but hopefully some of the backlash fires have died down by now, and we can talk about where it worked, where it didn't, why it was doomed from the get-go, and the idea that while it may not have been the ending that most fans wanted, it was the one that Ted's story needed.
Why Most Series Finales Stink

Series finales are a dangerous TV tightrope for writers: they have to keep their balance between pleasing the fans and successfully completing their character and story arcs. If they lean too far in one direction, they fail, and either end up with a beloved, pandering mess that betrays the ethos of the entire series, or they end up with a tight storyline that leaves behind an angry mob of devoted watchers. Serving both the fans and the arcs is the trick; the stakes are high—there can only be one finale—and so are the expectations, particularly for shows that have been on for several years.
Every show approaches the conundrum a little differently:
Seinfeld gave fans what they wanted by using the final trial as a way of parading every guest star or catch phrase they'd ever used on the show; at the same time, the trial itself was the direct result of years of the gang's horrible selfishness. The story demanded that there be consequences for their years of bad behavior, and landing them in jail was narratively perfect.
Parks and Rec dropped all pretenses about caring about serving the series-long storyline arcs when they jumped into the future. From a storytelling perspective, the show absolutely should have ended at the end of season 6 (because, you know, that ending was about the triumph of the entire Parks Department, and everyone within it); instead, it slogged on for another year, and ended with a finale where every character magically lived happily ever after in their own personal paradises. While it was easy to walk away from the series finale in a good mood, the last episode completely abandoned what made the show great: small moments of zaniness in the most mundane of settings.
The Community finale—one of my favorite half-hours of television ever, period—prioritized character arcs over fan service, but respectfully. By constantly asking questions throughout the episode, like Annie's "If I were a character in a TV show, and I was in my sixth year of community college, at some point, wouldn't the audience start to feel sorry for me?", Dan Harmon and Chris McKenna wrote a closing that ultimately got us to want the characters to move on. Where they could have spent the time taking a victory lap through side characters and paintball—*cough, cough*, Community season 4 finale, I'm looking at you—they instead prioritized their character storylines in a way that openly explained why that was the best choice.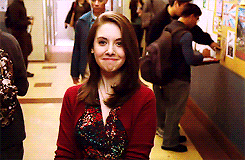 Now, on top of the challenge of writing a good series finale, ending a show becomes exponentially more difficult when the entire premise of the show is based on solving specific mysteries for viewers. LOST was based on the implicit promise that we would someday find out exactly what was happening on that damn island. The Fugitive finale set ratings records based on the promise that we would discover the truth about the one-armed man. Arrested Development kept viewers in suspense for three years, promising answers to questions like: was George Sr. innocent? And if so, then who was sabotaging the Bluth family? When fans have been watching one of these "I want answers, dammit" shows for years, the finale has far more gravity (and pressure upon it) than a typical TV show.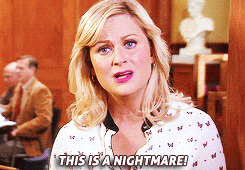 So in this context, the HIMYM finale was doomed from the start: forty minutes was never going to be enough time to do right by fans, provide character closure, and deliver the epic romance we'd been waiting nine years for.
Where the HIMYM Finale Worked…

But like I said, I think they gave us the ending Ted's story needed, and actually did do right by the fans too—so let's get into all of the reasons behind this opinion. (It's OK to get a head start on writing angry response tweets if you want to start now.)
Ted's entire narrative arc was based on a consistent pattern: his heart was constantly pulling him in directions that his head was unwilling to admit he wanted, and the most meaningful moments of the show were interactions of someone pointing out this hypocrisy to him. It started in season one: Ted was in a cab on his way to Robin's, and his head was literally unable to cope with admitting his feelings for Robin, so he imagined Victoria there, explaining it to him. And while it wasn't always about Robin—he did, after all, spend a season denying his feelings for Zoey—we did repeatedly see Ted acting on feelings he wasn't willing to acknowledge, and the members of the gang took turns calling him out on it.