---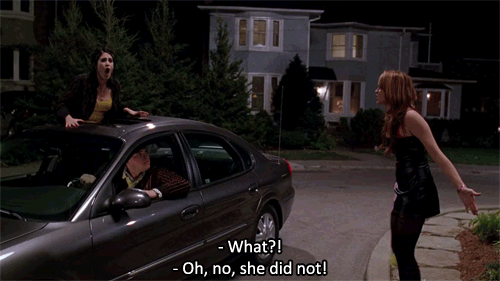 Scandal Season 5, Episode 17
"Thwack!"
Posted by Sage
Tonight, on a very special episode of Scandal, everything goes to hell and I scream for the last 10 minutes. But in retrospect, haven't we been headed here for a long, long time? Let's find out. To the gifs!
DUE TO ADULT CONTENT, VIEWER DISCRETION IS ADVISED.
Lillian Forrester is sported going into medical center. In a very fetching head scarf. Please tell me Fitz gave her an STD.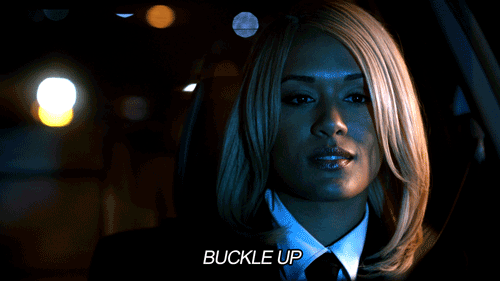 "You're following her?" "You made that my job when you started dating her." President's jump-off gets a tail, dude. Them's the rules.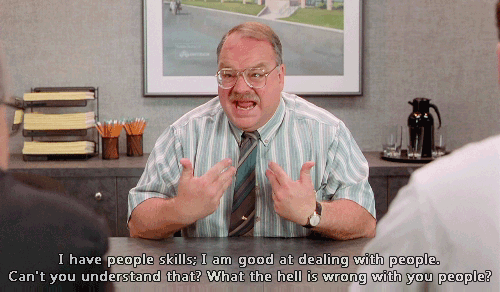 "It's actually worse, much worse." Lillian isn't pregnant, but she DOES have a secret.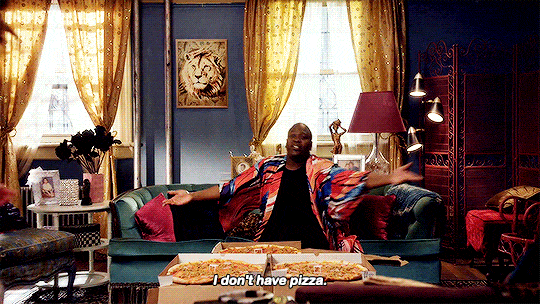 Olivia wants Mellie to get Latinos behind her campaign.
"No, you never speak Spanish. Ever to anyone, please."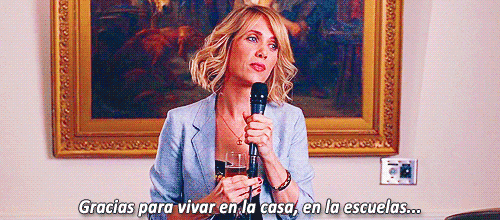 Liv wants her to meet with a Cardinal Suarez to get his endorsement.
"Why are you meeting with a reporter from the Times?" Shit fuck shit fuck, it's Andrew.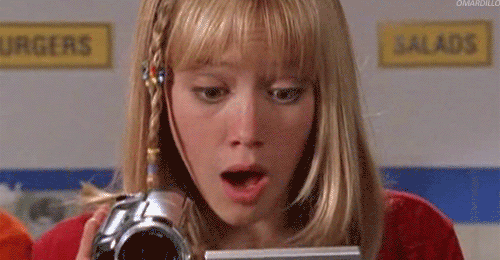 "I feel good too, being able to speak again. Especially when I have so much to say." Andrew has been meeting with Lillian to feed her the West Angola story. You know the one. When Fitz started an actual war to rescue his mistress from her kidnappers?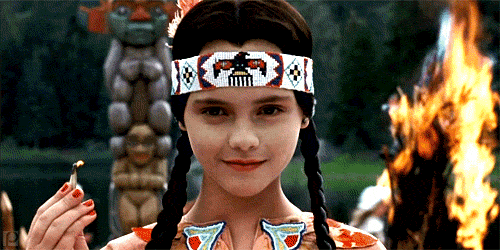 "This time you're not just up against Fitz and Cyrus and Mellie. You're up against me: the bitch you left for dead."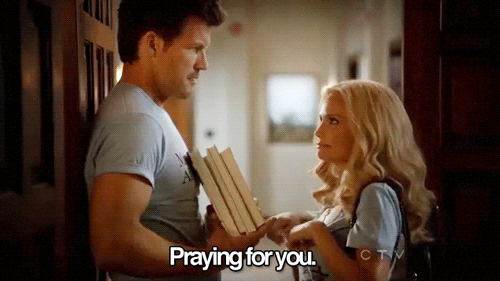 There's a clandestine meeting in the White House kitchens. "Anyone care to cop to that?" Fitz asks about Andrew's condition. Cyrus can't stop giggling, because they're all fucked. And he is not. laughing.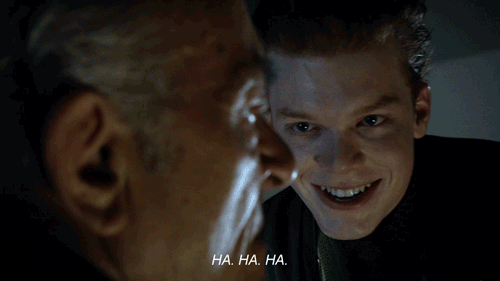 "Cyrus has immunity." It was one of his conditions when he returned to Fitz's side. He's untouchable, and still an evil genius.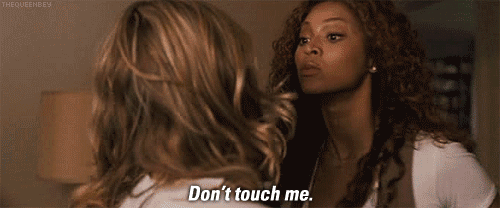 "We are not going to kill him." "Why?" "Did you just say WHY?"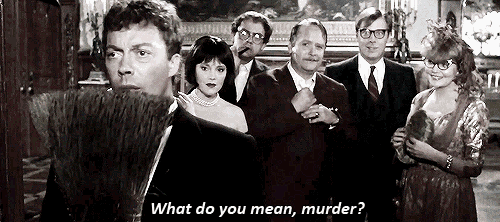 "If we kill Andrew, we're no better than he is." Abby, this isn't about goodness any more.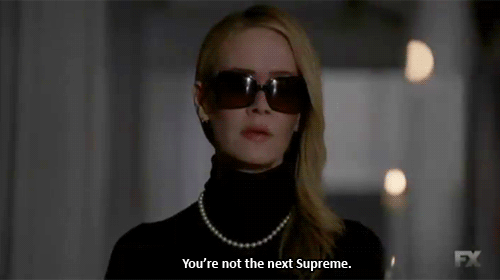 "Mellie talks to Andrew." "I'm sorry, is this your meeting now?" "Yes." The next step is to destroy any paper or digital trail.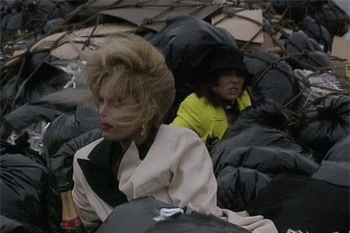 "Thank you. For coming when I called." "You didn't call, Abby did." Take several seats, Fitz.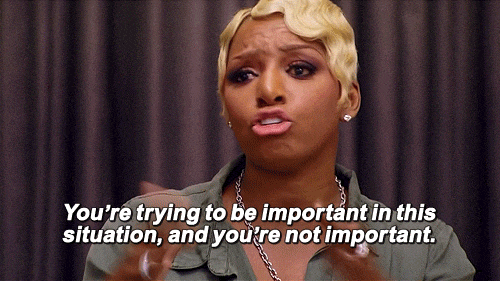 "Huck, it was you, right? You put Andrew in that coma." Liv LOSES HER SHIT on Huck, (she's terrified) and instructs him not to take him out now.
"What did I miss?" Oh, Marcus. You're going to have to be a much worse person to gain entrance to this club.
"I don't do it anymore." "That's what you said last time." Lizzie corners Huck in the parking garage and gives him the file on Andrew's whereabouts. He protests, but takes the folder anyway.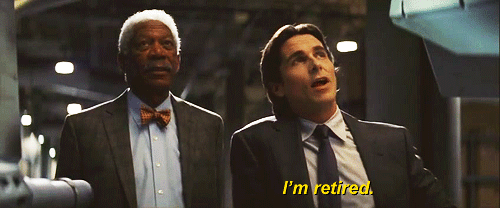 Alex shows Frankie a new ad that capitalizes on his hero moment at the state capital. Cyrus suggests they go low-key and use social media to spread it instead. Cyrus wins. Alex is not pleased.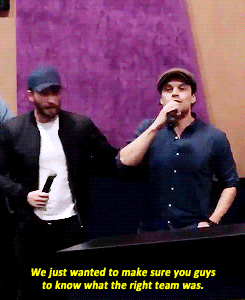 Alex spots Tom in the news footage. But why would someone so nondescript catch his eye? FORESHADOWING.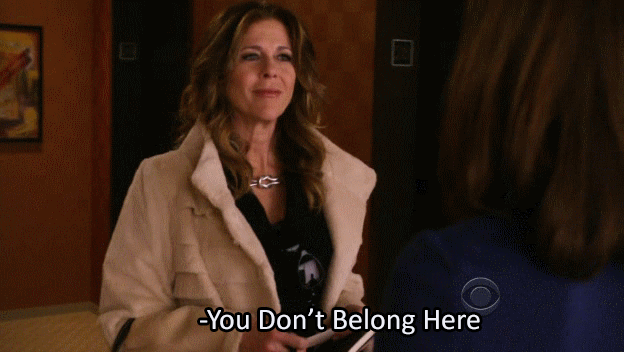 "You want the truth, Andrew? You didn't choose me. You chose him." Mellie visits Andrew to try to reason with him.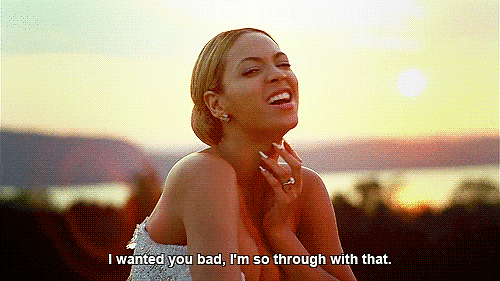 She even tries to act like they're getting back together someday.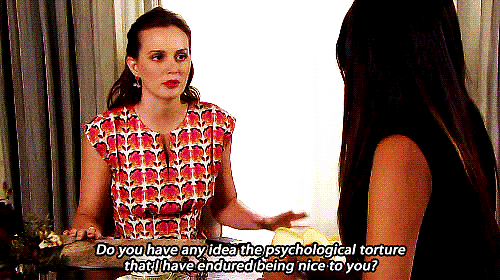 "It still works, Mellie. Unless I disgust you." He takes her hand and puts it under his blanket. HOW DID I NOT SEE HOW TERRIBLE HE WAS FROM THE FIRST MOMENT? I am slipping.
"The man wants to be Pope. Praising an adulteress is not how you move up in that organization." If Andrew and Mellie's affair gets out, she can kiss the support of any religious institutions and voters goodbye.
"MELLIE. SIT DOWN AND SHUT UP." Liv will HANDLE THIS, GOD DAMN.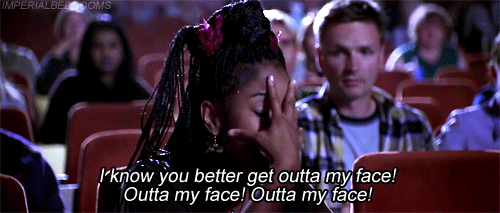 Olivia pops by Rowan's house to ask them to watch Lillian for her. As per usual, Jake is happily munching away. "It's nice having a friend in the NSA isn't it?"
"Say 'thank you.'" This dynamic is soooo weird.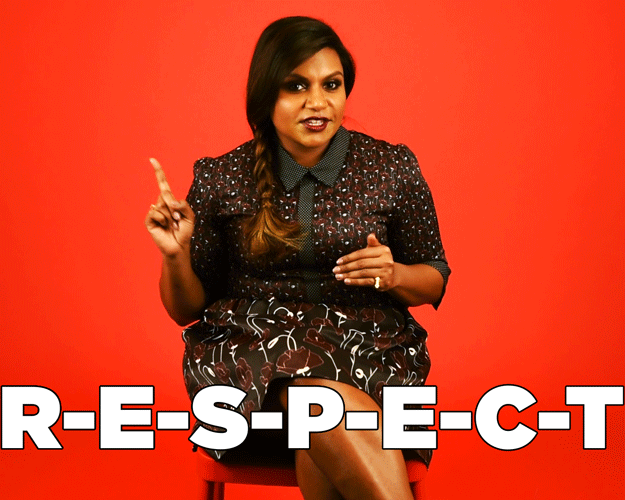 "When it fails, you'll be left for one option and one option only." Rowan already knows what Liv is going to do, even if she can't admit that she's capable of it.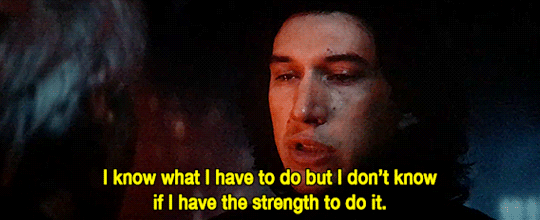 Huck comes into the medical center in the middle of the night and sticks Andrew with another needle.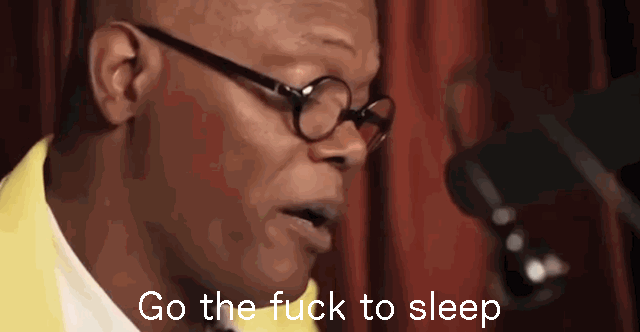 "Is he dead? You said he wasn't dead."
"I never tried to kill you. I KNOW how to kill people."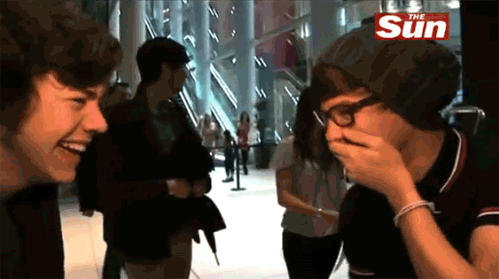 "How much will it take to get you to drop this story?" Abby and Liv kidnapped Andrew to the underground White House bunker to get the terms and conditions of his bribe.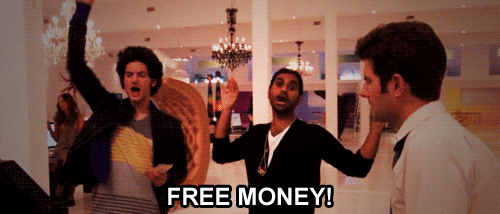 "I'm writing a book." "Nobody wants to read that book." People want to hear about heroes, Liv says. And no matter how he tells this story, Andrew is not that.
"$10 million AND you represent me in the book deal." Abby nods, giving Liv the okay to take this deal. I think the second part is more important to Andrew than the millions.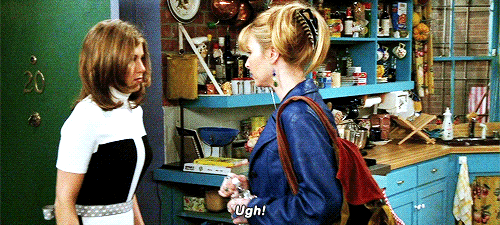 "Cardinal Suarez has been waiting for 25 minutes." "Oh." "Yeah…oh." Marcus over here just trying to do his job.
Lillian has been through legal with the West Angola story. They're good, and almost ready to publish.
"It's the best bad idea we have." Another kitchen clubhouse meeting. The implicated parties are agreeing to pay Andrew off.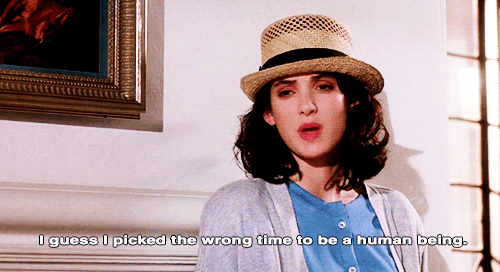 "I'm in for my fair share," Lizzie says. Then Cyrus pipes up, taking his wallet out of his pocket: "My fair share: $1." Cyrus has misplaced all his fucks.